Blacks Battle Mental Health Stigma
African-American Community Becomes Proactive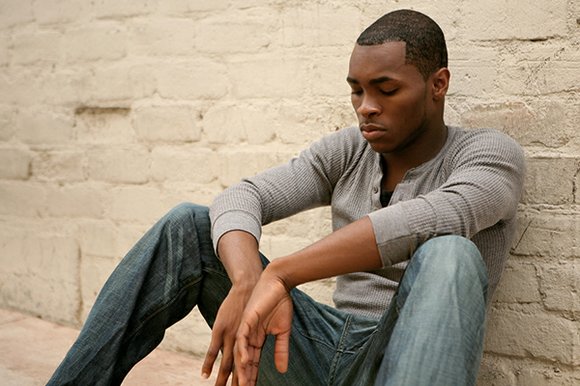 Shhh! We shouldn't be talking about it.
Even in the 21st century, there's a stigma that's still attached to mental illness.
"Growing up in the African-American community, the subject of mental illness was always taboo. Kept behind closed doors," said Southeast resident Rudolph Pruden. "It's viewed as family business, or it is swept under the rug altogether."
Despite a flurry of television commercials that advertise countless medications, the general public's misunderstanding persists, notably in the black community because of the stigma associated with mental illness.
One out of four adults living in the U.S., and one out of 10 children struggle with mental health issues, according to officials at the National Alliance on Mental Illness (NAMI), one of the nation's largest non-profit mental health organizations, based in Southeast Washington, D.C.
At least 10,000 District of Columbia residents suffer from mental health issues, NAMI Executive Director Sophie Clark said.
"Mental health issues are more [common] than most people realize," she said. "The stigma surrounding mental health issues affect everyone, but it has a greater impact in communities of color."
In an effort to raise awareness in minority communities, Congress in 2008 proclaimed July as National Minority Mental Health Awareness Month.
Those in minority communities are less likely to access care for mental health issues because of the stigma surrounding depression and other mental illnesses, said Clark.
Dr. Regina Benjamin, the outgoing Surgeon General, found that the suicide rate among African American children between the ages of 10 to 14 increased 233 percent from 1980 to 1995.
Suicide is the third highest cause of death in 15-year-old to 24-year-old African- American males behind homicide and accidents, according to a 2011 report from the Centers for Disease Control and Prevention in Atlanta, Ga.
Major depression was found to be the single largest cause of disability in the world and, despite that fact, it routinely goes unrecognized, undiagnosed and untreated, mental health officials said.
Within any one-year period, nearly 10 percent of the U.S. adult population will suffer from major depression, but only half of those will be diagnosed and about 30 percent will receive treatment.
"Stigma affects everyone, but more so in communities of color," said Clarence Jordan, a NAMI board member. "There is still a great lack of awareness of what mental illnesses are and what one can do to recover. National Minority Mental Health Awareness Month takes it to churches, hits the airwaves, and there are articles in the newspaper that people will read," Jordan said.
Still, it remains a secret, a topic not discussed at dinner tables, in barbershops or in many black communities.
"From the recent White House Conference on Mental Health to the Lifetime original movie, 'Call me Crazy,' the nation is now taking a look at mental health like never before and what better time to break the stigma of mental illness within the African-American community than through the platform of National Minority Mental Health Awareness Month," said Pruden, 70, who began seeking help for depression more than 30 years ago. His journey eventually led him to Recovery International, a Chicago-based mental health support organization, where he now serves as president of the Board of Directors.