THE RELIGION CORNER: 'The Big Secret' About Domestic Violence — Pt. 2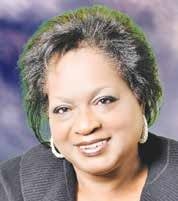 Are You in an abusive relationship?
Well you need to keep reading this column over the next few weeks. This is a series on "The Big Secret" – domestic violence, which so many millions experience daily. According to statistics from the National Organization of Women (NOW), in 2005, 1,181 women were murdered by an intimate partner. That's an average of three women every day. Of all the women murdered in the U.S., about one-third were killed by an intimate partner.
You might feel hopeless, desperate, confused, and alone. You may not want to tell people about your situation because you're ashamed or embarrassed.
Take a look at this true story of a friend: Lynn Strange, a "survivor" of the vicious cycle of domestic violence. Lynn grew up in a home where she endured emotional and mental abuse at the hands of her own mother. The strong bond between Lynn and father, a police officer became her mother's Achilles' heel.
Her desire to be loved and accepted by her mother led Lynn to seek affection and love through dating. She met her future husband at the age of 18. Despite, being slapped and punched on her first date with him, she remained in the abusive relationship, and she eventually married him.
Pushed, slapped, kicked, punched, raped, and sodomized with objects on various occasions by her husband, following each episode her husband would show remorse and kindness. The attention, love and affection, the making up, after the damage was done, was the main reason that she stayed.
Lynn believed this violent man loved her. She didn't quite get the fact that this was only the "honeymoon stage" of the horrific cycle of violence, and that things would become increasingly worse. With no factual information about domestic violence, she lacked knowledge about the dynamics associated with the domestic violence cycle. Therefore, she was persuaded to accept her abuser's apologies which led her back to an even more severe, ongoing abusive relationship.
Lynn bought into this relationship because she thought it was a form of love. She had come to believe her abusive relationship was a normal lifestyle, as she rationalized, "things would get better."
Always living in fear that her 280-pound, six-foot-husband would kill her someday, suddenly the tide turned; and instead, her abusive spouse was murdered. It happened just two days after his last act of violence toward her.
Today, Lynn is a catalyst for change, awareness, and advocacy regarding domestic violence. She visits churches and discusses the issue, and she's on the airwaves providing insight and information on the topic of domestic violence; she serves as a member of the board of directors of the Kennedy Foundation. The Kennedy Foundation is a 501(c) (3) non-profit charitable organization determined to address domestic violence and offer help and resources to victims of this devastating yet silent epidemic.
Read these scriptural references as your proof that domestic violence is not what the Bible wants for us. It says: God calls husbands to love their wives (Col. 3:19; Eph. 5:25, 33), to enjoy them (Eccl. 9:9), to understand them (1 Pet. 3:7), to honor them (1 Pet. 3:7), to nourish them (Eph. 5:29), to cherish them (Eph. 5:29), to provide for them (1 Tim. 5:8), to praise them (Prov. 31:28), and, well, you get the point.
If you're in an abusive relationship, remember you can get through this victoriously, I did! Keep praying but be sure to do something about it. Don't continue to live in bondage, tell someone, and get help; call 911. And, always remember, you're not alone. It's not what the Lord intends for any of us.
Lyndia Grant is an author, inspirational and motivational speaker, radio talk show host and columnist; if you would like Lyndia to serve as facilitator for your retreat or special event, call 202-518-3192. Tune in Fridays at 6 p.m., to the radio talk show, 1340 AM, WYCB, a Radio One Station.