Film Addresses Crimes against Black Men
'Fruitvale Station' Follows Life of Young Man Killed by a Cop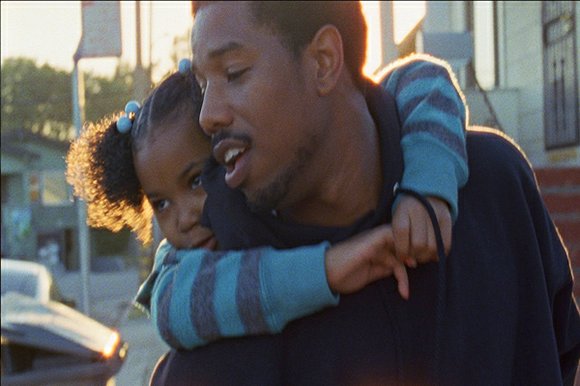 The movie depicts many sides of Grant: the adoring father of a 4-year-old daughter, the former prisoner, the friendly guy who calls his grandmother to get fish-frying tips for a stranger, the employee who can't hide his anger over losing his job, the unfaithful boyfriend who has cheated on his girlfriend, the son who dotes on his mom.
"Coogler immerses us in his life, so that when it's cut short, you won't just weep, you'll cry out in protest," writes film critic Owen Gleiberman of Entertainment Weekly. "'Fruitvale Station' is great political filmmaking because it's great filmmaking, period."
Twenty-two-years-old when he first heard about the death of Grant, and a film major at the University of Southern California, Coogler also hails from Oakland. Coogler said he saw himself in Grant and knew immediately that he wanted to make a movie about what happened.
"… It really triggered all kinds of emotions, from sadness, to anger, to a sense of helplessness," Coogler said.
The young filmmaker received financial backing from actor Forest Whitaker's "Significant Productions" production company headquartered in Los Angeles. Coogler also received the thumbs-up from Grant's family to make the film.

Coogler sets out to draw viewers into an emotional bond with Grant – and he succeeds.
"I wanted to have the audience kind of feel like a fly on the wall as they moved around and visited with this character, to bring them close to [his] character," he said. "This film is about us, it's about our [community]."