Law Camp Develops Future Attorneys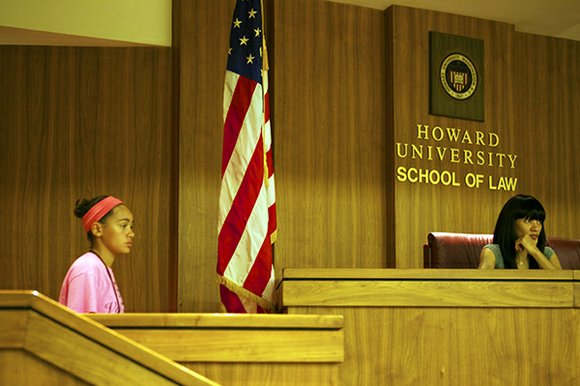 When it comes to mentoring youth – particularly those of color – John Crump's priorities have always centered on education and character-building.
So it came as no surprise to those who know him best, when Crump pitched the idea 13 years ago to create some kind of organization that would not only mentor minority youth, but also get them thinking about following in his footsteps as an attorney.
"Some of my colleagues and I were sitting around talking one day when I suggested that we start a mini-camp to get kids to think about a career as a lawyer," said Crump, 70, executive director emeritus of the District of Columbia-based National Bar Association.
"In 2001, Ford Motor Company provided a half-million-dollar grant to be extended over a period of two years to ensure that the camp was developed," said the Houston, Texas, native who was honored three years ago by the National Bar Association with its Lifetime Achievement Award.
Today, in addition to Ford Motor Company, the program continues to flourish with the support of a long list of corporate sponsors that include the Wal-Mart Foundation, Microsoft and Blackwell Burke – a well-known law firm headquartered in Minneapolis, Minn.
"We initially endeavored to set up chapters across the country but ended up establishing the project, called the Crump Law Camp, on a smaller basis," said Crump for whom the program is named. "We chose Washington, D.C., as its location because that's where the U.S. Supreme Court as well as other powerful seats of government – that add to the whole quality of the camp – are located."
This year's students came from as far away as New York, Texas, Arizona and Hawaii. While most were African American, many were of Latino descent, and a couple had Asian backgrounds.
Travel, tuition, room and board, and learning materials for their participation in the two-week camp were based on their families' ability to pay. Students whose families couldn't afford full costs, were admitted on a sliding scale basis, and in other cases, the entire fee was picked up by the program.
The camp's theme, "Growing Attorneys," featured classes taught by professors from Howard's law school, who also served as mentors.
During the camp which was held July 6-16 on the campus of the Howard University School of Law in Northwest, the 34 teenagers who will return to their respective schools this fall as freshmen, sophomores and juniors, participated in a series of mock trial competitions, in-depth studies on the American legal system and cultural and historical field trips.
Their rigorous curriculum included courses such as "An Introduction to Law" and "Criminal Law."
"Given the current statistics, we have very few minority students who are interested in becoming attorneys or judges," said Camille Bryan, the National Bar Association's director of programming.
"So the camp is more like a pipeline to get young people to consider law as a profession," said Bryan, who also manages the camp.
"[The students] participated in field trips to the Supreme Court and the D.C. Superior Court where they witnessed cases. [They also visited] attorneys' offices where they [heard] about the different kinds of law, and what it takes to be an attorney," she said.