The Road to Brown, Pt. 2: Massive Resistance and Court's Brown II Decision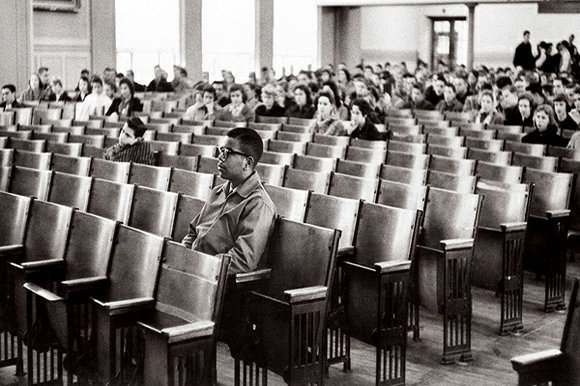 As with the legal decisions to emancipate and offer full citizenship to formerly enslaved Blacks following the Civil War, proponents of the 1954 Brown v. the Board of Education decision found that the government could not legislate the hearts of men. After its decision in Brown declared racial discrimination in public education unconstitutional, the Supreme Court convened to issue directives that would help implement its new mandates. While Brown addressed the legality of segregation and was believed to ring the death knell of legal segregation in America, the often overlooked Brown II decision, would blueprint the remedy and implementation of integration. Brown II, however, saw the Supreme Court move to sidestep its own previous ruling of immediate integration in Brown by permitting segregated schools to desegregate with all deliberate speed – or in layman's terms, at the pace set by local school boards.

Gradual desegregation and a flexible implementation meant that the same local governments that instituted segregation could determine how, in what manner, and what rate their schools would integrate.

Legal historian Michael J. Klarman called Brown II "a solid victory for white southerners" and wrote in his landmark work "From Jim Crow to Civil Rights: The Supreme Court and the Struggle for Racial Equality," that white school boards across the nation enacted deliberate measures to resist, delay, and avoid significant integration for years – and in some cases for a decade or more.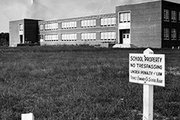 "[Brown II] permitted a wide range of outright evasions such as closing down school systems and using state money to finance segregated private schools, stalling tactics, and subterfuges such as token integration where a few Black children are admitted to "white" schools but the vast majority are forced to remain in underfunded, unequal Black schools," he wrote.
Richard Kluger, author of "Simple Justice: the History of Brown v. Education and Black America's Struggle for Equality," said the Court faced a dilemma: "It was one thing to reach a judgment on principle … If [they] do it in a way that's too abrupt, too harsh, too confrontational, the South will rise up and really oppose [them] … It could work out so badly that (the Court) would be reduced in stature and the country could be thrown into chaos," Kluger said.
Some lawmakers silently plotted against the Brown decision, while others, like Virginia Sen. Harry Flood Byrd, considered the federal government in violation of states' rights and offered a public battle cry: "If we can organize the Southern States for massive resistance to this order I think that in time the rest of the country will realize that racial integration is not going to be accepted in the South."
Operating under the moniker the "Byrd Machine," Byrd, a former governor (1926-1930), instituted "Massive Resistance" strategies to maintain school segregation that were adopted by school boards and state governments throughout the South, with more than 100 southern officeholders having signed the manifesto.

Virginia's Prince Edward County (site of the Student Strike at Moton High) became a model for Byrd's "Massive Resistance." A new and larger Moton High School was built in 1954 in an effort to demonstrate the school board's compliance with Brown. In addition to building a new larger facility, the old Moton High buildings were converted to a Black elementary school. This ploy, according to published reports, allowed Prince Edward County to maintain segregation for more than a decade.