Young Philanthropists Connect with Industry Leaders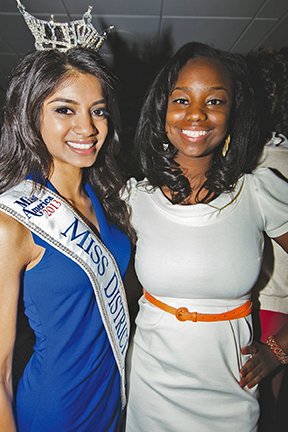 Philanthropy is no longer limited to the rich and powerful. Crowd funding, a social media phenom, allows people from all walks of life to collectively support causes of interest to them at the grassroots level.
Just ask Kezia Williams.
As an Obama for America campaign fundraiser, she watched the innovative technique translate into hundreds of thousands of dollars toward the election of then-Sen. Barack Obama for president in 2008. By requesting small donations of $50 or less from Obama supporters, her fundraising team raised $750,000 using Facebook posts, Twitter blasts and emails.
The historic victory, coupled with the unconventional method of raising money, inspired Williams to mobilize D.C's young, entry-level professionals in a similar fashion. Today, she's chair of Capital Cause, a local nonprofit that raises money for charitable organizations through crowd funding.
"Campaign volunteers were so excited about how their small gifts influenced the outcome of the election and they wanted to keep organizing," said Williams, 30, as she explained the origin of her nonprofit. "We decided to organize around causes and get young professionals involved. It would not be political, [rather] philanthropic," said Williams, who lives in Alexandria, Va.
Last month, Capital Cause hosted its third annual Young Philanthropists' Industry Brunch where more than 200 of D.C.'s young professionals connected with representatives of 15 public and private organizations. They gathered inside the Grand Ballroom of the Sphinx Club in Northwest for three hours of networking while enjoying a New Orleans-inspired brunch.
Guests listened intently as Morgan Brown, a recent graduate of Friendship Public Charter School-Collegiate Academy in Northeast, recited poetry. D.C. Council member Muriel Bowser (D-Ward 4) and Bindhu Pamarthi, Miss DC 2013, also addressed the crowd. Bowser, in particular, thanked the group of millennials for their service to the D.C. community.
"It's great when talented people from all across the region get together to talk about the future of the city in a meaningful way," said Bowser, 40. "They're doing it organically. This is exactly what our city needs."
The day of networking culminated with Capital Cause awarding grants of $2,000 each to the Homeless Children's Playtime Project in Northwest, the Institute for Student Health in Northwest, and the Potomac Lighthouse Public Charter School in Northeast. The grants were raised through the Giving Circles Project, which falls under the umbrella of Williams' nonprofit.
Fifteen young professionals solicited contributions of no more than $50 via social networks over the course of three months. They raised $6,000 in total, the largest amount awarded to nonprofits at a Capital Cause brunch since Williams started hosting the events in 2011.
Rob Boyd, a research associate with the CoStar Group in Northwest, counted among the 15 young professionals who participated in the Giving Circles Project. He said he hoped that Capital Cause's fundraising milestone would dispel the notion that young people aren't concerned about their communities.
"The crowd funding strategy has made people more confident [in] this movement," said Boyd, 25. "Their money and talent is going to a great cause. [This] initiative has [made it easier and given] people exposure to help the community in ways they thought they couldn't," the Northwest resident said.