Young Philanthropists Connect with Industry Leaders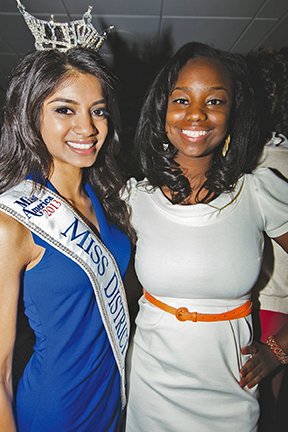 Since its inception in 2009, Capital Cause's network has grown to approximately 5,000 young professionals and it has generated more than $20,000 for causes such as black male mentoring programs, the elimination of food deserts, and early childhood education. The young people come from a variety of industries and cities throughout the United States. And they're often just starting out in their careers.
Jeffery Tribble, a native Chicagoan, received a grant at last year's brunch for The MusicianShip, a nonprofit he started four years ago that organizes music lessons for at-risk youth. This year, he attended the brunch eager to support Capital Cause and connect with other young professionals hoping to collaborate and pool resources.
"I want to forge good relationships with good people," said Tribble, 27. "[The MusicianShip] has tried to do good work [within] the D.C. metropolitan area so it's great seeing people of color passionate about service and philanthropy," said Tribble, who lives in Hyattsville, Md.
Curtis Midkiff, director of social engagement for the Society for Human Resource Management, spent the morning talking to a group of millenials. It was his first time attending the brunch and he said he enjoyed learning about the diverse business and philanthropic interests of young adults.
"It was a great opportunity connecting with a group of motivated young people who not only [want] to grow professionally but philanthropically," said Midkiff, 39. "They are being responsible citizens and making sure that this is something they can do along the way rather than on the final frontier," said Midkiff, who lives in Landover, Md.