$48 Million Settlement with Chartered Health
WI Web Staff | 7/26/2013, 9:21 a.m.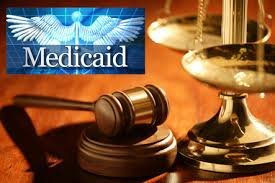 In a tentative settlement with the District's Department of Health Care Finance, D.C. Chartered Health Plan Inc. agreed to accept $48 million for under-reimbursed claims.
The settlement is subject to approval by the D.C. Superior Court and authorization by the federal Centers for Medicare & Medicaid Services.
Chartered was the District's largest Medicaid insurer covering more than 100,000 underprivileged residents until it went into receivership in October 2012. Its assets were sold to AmeriHealth Group of Companies headquartered in Philadelphia in April 2013.
Chartered suspended claim payments to hundreds of doctors, hospitals, clinics and other providers when it ran out of money in April as its contract ended and just before the deal with AmeriHealth closed.
Rehabilitator, William P. White, commissioner of the Department of Insurance, Securities and Banking, assumed three major responsibilities when he took over the company in October.
He said, "We've already concluded a complicated sale to AmeriHealth in record time and seamlessly transitioned Chartered's clients with no interruption of care."
"Now this settlement goes a long way toward meeting our second obligation, receiving fair value for Chartered's claims, and our third, paying the providers what they are owed."


To view the notice filing, settlement agreement and other related documents, visit disb.dc.gov/chartered.