Walmart Helps Employees Build Lasting Careers
Letter in Response to Kimberly Mitchell's Letter, "Is Walmart Holding our Mayor Hostage?"
Steven Restivo Senior Director of Communications, Walmart | 7/26/2013, 9:36 p.m.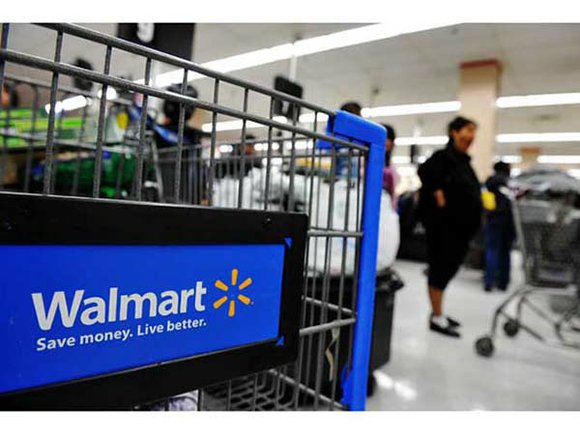 Throughout her letter, the author mischaracterizes the effect of the Large Retailer Accountability Act (LRAA) on D.C. and unfairly disparages retail jobs.
If, as the author claims, the LRAA is about "creating a different vision for D.C.," then that vision must not include the workers at Starbucks, McDonalds, Exxon, Giant, Applebee's, Safeway, Nike, Banana Republic, Five Guys, and the Apple Store, because all those businesses and hundreds more like them aren't covered by the LRAA.

By arbitrarily targeting some retailers for special regulation, this bill is picking winners and losers and creating an uneven playing field for business. Many businesses, including, but not limited to, Walmart, will reconsider plans to develop or expand in such an uncertain business environment.
The author also questions the quality of retail jobs. That characterization is both misleading and unfair to our many associates across the region who are building careers.

The fact is that Walmart's wages meet or exceed our competitors, including our union competitors. We also provide for more than one million Walmart associates and family members, health care plans with access to affordable, comprehensive medical coverage, and continue to pay the majority of premium plan costs for associates – more than 75 percent, which exceeds other retailers.

Walmart helps our employees build lasting careers. Every year at Walmart we promote about 160,000 people to jobs with more responsibility and higher pay. About 75 percent of our store managers started as hourly associates, and they earn between $50,000 and $170,000 a year. The majority of our workforce is full-time, and in Virginia, our average, hourly full time wage is $12.39/hour.
We believe that the LRAA is a bad bill for D.C. and we aren't alone.

Our stance has been echoed by editorial boards of The Washington Post, The Washington Times, The Financial Times, and The Wall Street Journal, as well as residents, small business owners and groups like the D.C. Building Industry Association, the D.C. Chamber of Commerce, Greater Washington Board of Trade and the Restaurant Association of Metropolitan Washington. We hope that Mayor Vincent Gray chooses common sense over rhetoric and vetoes the LRAA.