Bowie State University Student Wins Prestigious National Scholarship
WI Web Staff | 7/29/2013, 12:42 p.m.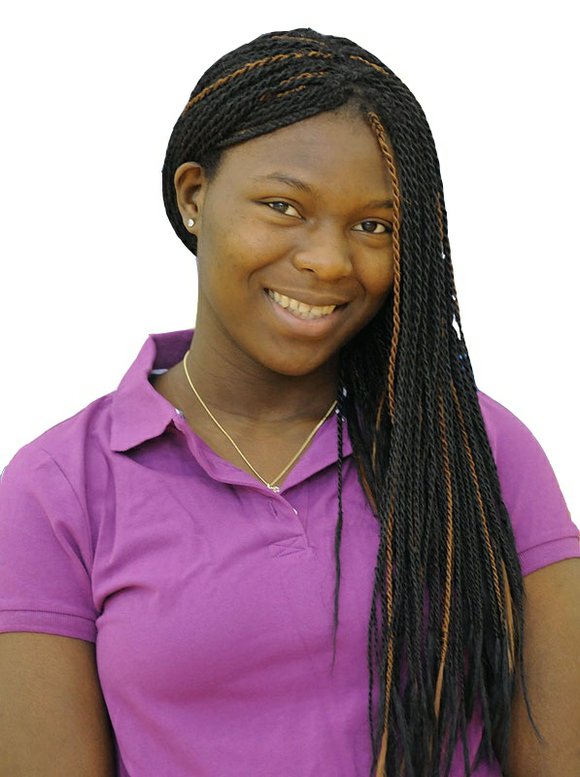 A Nigerian student at Bowie State University will travel to her childhood home this fall to study the Yoruba language as a recipient of a prestigious scholarship.
Iyabode Sodipo, 20, a junior criminal justice major from Baltimore who aims to become an immigration lawyer, was selected from hundreds of applicants nationwide as one of 160 students to receive the Boren Scholarship.
"Growing up in a household where my parents and my brother spoke the language made me interested in learning about the language and the culture," she said. "I know what it feels like to enter a new world and be unfamiliar with the culture or practice. That's why one of my desires is to help those are unable to help themselves due to language barriers. I also believe that the law has the ability to transform societies and strengthen relationships among nations, thus creating a safer world."
Funded by the National Security Education Program, the award promotes international study in areas critical to U.S. interests.
After completing the program, she must work for one year in a national security role with the federal government within three years of graduation.
Sodipo enrolled in eight weeks of Yoruba classes at the University of Florida this summer to prepare for international study. While in Nigeria, she will live with a host family and study the language at the University of Ibadan in the western part of the country.
Yoruba is spoken by more than 28 million people worldwide.
Sodipo always wanted to work in immigration law and study the traditions of her home country, but her interest was stoked by an international relations class she took at Bowie.
Sodipo, who grew up in Nigeria, attended school there until her family moved to the United States when she was seven. While in Nigeria, she could only speak French or the official language of English in class. Her formal education rarely included information about native Nigerian cultures, making her participation in the Boren program deeply meaningful.
"Honestly, with my family, I think it will strengthen our relationship. Since the majority of my family still lives in Nigeria, I will be able to connect with them more on a personal level," she said.