National Bar Association Issues 'Call for Justice,' Urges Legislators to Repeal 'Stand Your Ground' Laws
WI Web Staff | 7/30/2013, 10:31 a.m.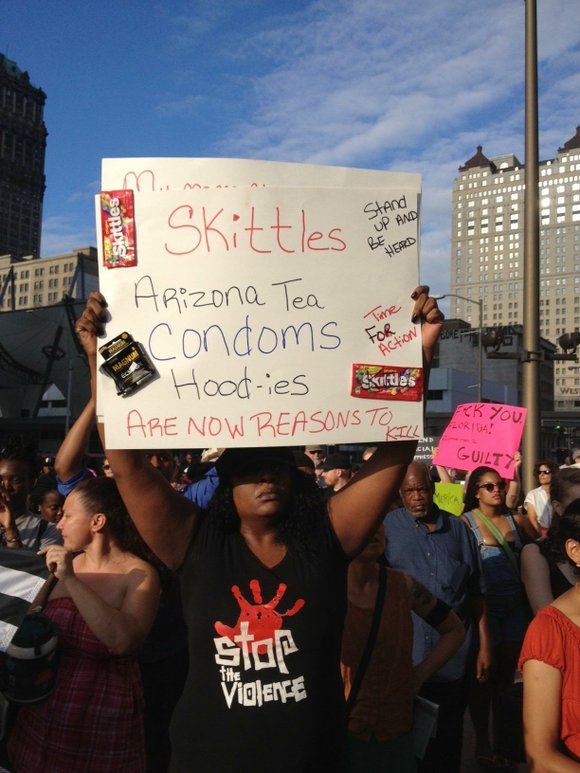 The National Bar Association, the nation's oldest and largest association of African American lawyers and judges, announced Monday it is seeking to repeal "stand your ground" laws in more than 20 states as part of its "Call for Justice" initiative.
"Stand your ground laws must fall," John E. Page, president of the association, said during a press conference in D.C. "The 'Call for Justice' means that it is time to stand up — stand up against 'stand your ground' laws and stand up in the memory of Trayvon Martin and Jordan Davis, and so many others whose killings were carried out by gun violence and justified by these senseless laws. We must not allow anyone to succumb to violence at the hands of vigilantes who devalue human life."
Martin, a 17-year-old Black teen, was shot and killed last year by George Zimmerman, a self-appointed neighborhood watch captain in Sanford, Fla.
Zimmerman, a fair-skinned, self-identified Hispanic, admitted to shooting Martin, who was unarmed, but was acquitted of murder charges after claiming he acted in self-defense. Under state law, such a shooting is justified if it is determined necessary to prevent death or substantial physical harm.
In November, another 17-year-old Black teen, Jordan Davis, was killed in Jacksonville, Fla., when Michael David Dunn allegedly fired a gun at an SUV in which Davis was a passenger after an argument over loud music coming from the vehicle.
Dunn, a 46-year-old white man, has been charged with murder, but is invoking the the "stand your ground" law as his defense.
The organization has pledged several initiatives seeking changes to the laws, stating that the laws have hurt communities across the country by encouraging the use of violence, poor judgment and even vigilantism.
Page presented state ballot measures, Department of Justice involvement, strategic boycotts and civil lawsuits as measures that could press legislators to repeal or at least amend "stand your ground" rules.
The organization cited statistics from the National Bureau of Economic Research claiming that homicide rates increase in states with "stand your ground" laws.
"The 'Call for Justice' is an outcry for legislators to take a closer look at what they are doing to prevent violence against our youth and promote public safety," Page said.