NFL Digest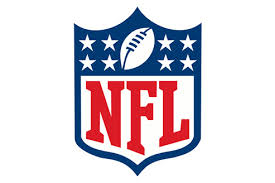 Redskins:
Washington's starting left defensive end Jarvis Jenkins has been suspended for the first four games of the season because he has tested positive for a banned substance. The banned substance was an ingredient in a pre-workout and recovery supplement. Jenkins learned of the positive drug test in March and chose to appeal the ruling. On Friday, he learned that he had lost his appeal. This marks the eighth drug-related suspension the Redskins have had in the past three years.
Bengals:
An MRI exam has revealed that wide receiver A.J. Green has a bruised knee, which will cause him to miss several days of practice. Toward the end of Cincinnati's first training camp practice Thursday, Green hurt his left knee, twisting his leg while planting to try to make a catch. Fortunately for Green, the MRI showed no structural damage.
Jets:
Cornerback Aaron Berry is out for the season after sustaining a knee injury on the first day of training camp in Cortland, New York. Midway through practice, Berry, who was expected to compete for the No. 4 cornerback spot, went down when he got tangled up with wide receiver Joseph Collins. Berry lied down in pain for several minutes before walking gingerly off the field under his own power.
Chiefs:
Kansas City and No. 1 overall draft choice Eric Fisher agreed to a five-year contract, enabling the right tackle out of Central Michigan to join training camp with more than enough time to prepare for the season. The deal is expected to be in the neighborhood of $22 million, which would put it in the same range with the last two No. 1 selections who have signed since the NFL implemented a new rookie wage scale with the most recent collective-bargaining agreement.
Vikings:
Minnesota placed wide receiver Greg Childs on the Physically Unable to Perform (PUP) list to start training camp. Childs is still recovering from torn patellar tendons in each knee, an awful injury which occurred early in last season's training camp.
Patriots:
Tim Tebow threw passes from the quarterback position and caught a short pass during a screen-passing drill. If Tebow is to have a future with New England, it could depend on that type of versatility instead of his questionable skills at quarterback. In addition, the arrest of tight end Aaron Hernandez, his former teammate at Florida, could increase his chances. The Patriots have yet to commit to any specifics regarding how they'll use Tebow.