Why African Media Leaders Must Head to Ethiopia
Amadou Mahtar Ba | 7/30/2013, 6:32 a.m.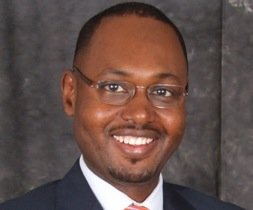 In that regard, we must never refuse to engage in or shy away from situations that may seem to undermine our sense of community and fair play. Instead, we should embrace these challenges and meet them head on - this is the only way to progress. It is in the spirit of constructive engagement that we should view Ethiopia's current media environment and, yes, add our collective "big voice" to its improvement. It is in this spirit and to create a forum for healthy debate that AMLF and its Governance Week partners are going to Ethiopia. I believe that only by embracing all voices and perspectives can we engender public trust in the media, an institution that is critical for the consolidation of democratic governance. Together we will refine Pan Africanism and re-define a narrative that is suited for our African renaissance.
Amadou Mahtar Ba is the Chief Executive of the African Media Initiative (AMI), an unprecedented pan-African effort aimed at providing the continent's media owners and practitioners with the tools they need to play an effective role in their societies. AMI aims to strengthen the media sector in Africa to ensure the accountability of governments and other institutions and to promote democratic governance, human development as well as economic growth and transformation. The African Media Leaders Forum (AMLF) is the flagship programme of AMI.