EDITORIAL: Detroit's Fate Affects Us All
7/31/2013, 3 p.m.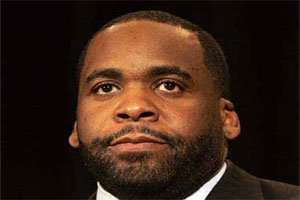 Residents in cities across this country should be watching developments in Detroit as the city grapples with its almost $20 billion debt. Detroit, the birthplace of America's once-powerful auto industry, faces a grim future after officials filed for bankruptcy protection on July 18.
After decades of mismanagement, graft, theft profligacy, corruption, white flight, the decline of the auto industry and the death of manufacturing, the Motor City exists as a shell of its former self.
Over the years, Detroit – once America's fourth largest city – grappled with a plethora of social, political and economic issues which all led to a troubling drop in the city's revenue. Spending remained high, but officials, facing bloated budgets and the resulting budget deficits, depended on borrowed money to stay above water. On the heels of the city's bankruptcy woes come details indicating that Detroit has in excess of $18 billion in debt and unfunded liabilities. That includes billions in liabilities for retirees benefits, health care and pensions.
It's an ugly picture, but one Emergency Manager Kevyn Orr wants to correct by restructuring the city's debt to produce savings of $1 billion over 10 years.
Orr has also recommended among other things, "significant cuts in accrued, vested pension amounts for both active and currently retired persons."
Orr's crusade is perhaps more troubling because Michigan has in place constitutional protections in which "pension plans are a contractual obligation that may not be diminished or impaired." Despite the dire circumstances, it is patently unfair for those city employees who've earned their pensions to risk losing them for reasons beyond their control. It is encouraging that Michigan Attorney General Bill Schuette has stepped in to defend the interests of retirees who risk losing public pensions as a result of the bankruptcy. In the end, however, a bankruptcy judge will determine the retirees' fates.
If there's a silver lining, its that the city is at such a low ebb that innovative and creative ideas about racial reconciliation and finding common ground may be the key that allows the city to emerge from the ashes of ruin.