Holder Moves Against Texas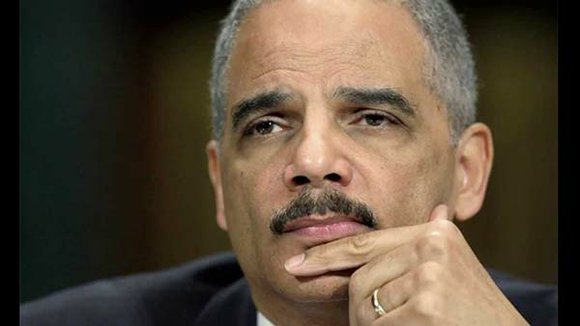 Attorney General Eric Holder used the National Urban League's annual conference to fire the first salvo in what will likely be a protracted battle over voting rights.
On July 25, Holder told more than 6,000 conferees at the Philadelphia Convention Center in Center City, that the Obama administration will seek a Texas federal court's approval to put the state back under preclearance. Texas then would have to receive federal approval for any changes officials make to voting laws.
Texas has been particularly egregious in its efforts to blunt the ability of blacks and Latinos to vote. The state has coupled these restrictions with oppressive redistricting laws the courts and the federal government had previously blocked.
Hours after the Supreme Court struck down Section 4 of the landmark Voting Rights Act in June, Texas' attorney general said the state would immediately implement restrictive photo ID requirements. When Texans go to the polls, they'll have to show a narrow list of photo IDs deemed acceptable by the state. For example, those possessing gun licenses from other states can vote, but those with student IDs and social security cards cannot. The poor, non-whites and seniors will be adversely affected, with many forced to procure a birth certificate at their own expense.

Holder, 62, told conferees the Justice Department will seek a preclearance regime similar to the one required by Section 5 of the Voting Rights Act.
He said the department's action is based on clear evidence of intentional racial discrimination, electoral manipulation, gerrymandering, voter suppression and other tools Republican legislators in Texas have used to deny Latinos and blacks the vote. In addition, he said, the U.S. Supreme Court recognized that Texas has a history of pervasive voting-related discrimination against minorities.
"It is the duty of today's Justice Department to continue monitoring jurisdictions around the country for changes that may hamper these voting rights. To keep taking appropriately aggressive action against any jurisdiction that attempts to hinder free and fair access to the franchise. And to keep refining and re-focusing current enforcement efforts – while we work with Congress to craft stronger tools for protecting voting rights," said Holder.
Texas Gov. Rick Perry was quick to respond.
"Once again, the Obama administration is demonstrating utter contempt for our country's system of checks and balances, not to mention the U.S. Constitution," he said in a statement. "This end-run around the Supreme Court undermines the will of the people of Texas, and casts unfair aspersions on our state's commonsense efforts to preserve the integrity of our elections process."
Holder's moves come as Congress revisits the Voting Rights Act, and begins reworking the invalidated section, as suggested by Chief Justice John Roberts. Reps. John Lewis (D-Ga.) and John Sensenbrenner (R-Wis.) are leading the charge in that body. One hearing has been held so far. It's unclear however, how such a bill will fare in the House because of the undisguised hostility of many in the conservative and Tea Party blocs to legislation of this kind.
The Supreme Court's ruling dismayed and angered Civil Rights activists, lawyers and other observers. This setback could reverberate for decades, they added.