O.J. Simpson To Be Paroled from Las Vegas Prison
WI Web Staff | 7/31/2013, 1:10 p.m.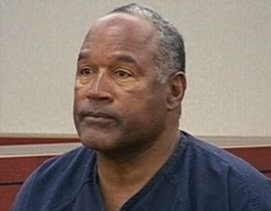 O.J. Simpson will be paroled from a Las Vegas prison, where he has been since a 2008 conviction for armed robbery, according to CNN.
Simpson, who was sentenced to up to 33 years for his role in a 2007 incident at a Las Vegas hotel, is still serving other sentences and likely will not leave prison for four more years, CNN reports.
He pleaded Thursday with a parole board to cut his sentence, saying he'd only gone to get his property.
A Nevada jury convicted him on 12 counts, including kidnapping and armed robbery, on Oct. 3, 2008 — 13 years to the day of his acquittal in the 1994 killings of his ex-wife, Nicole Brown Simpson, and Ronald Goldman.