Site for New P.G. Hospital Narrowed to Two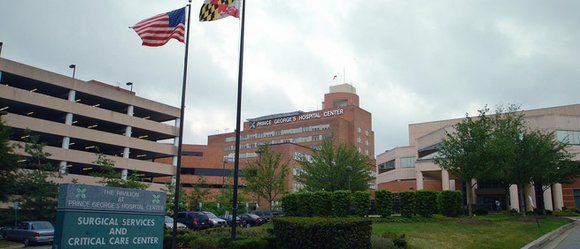 Officials with Dimensions Healthcare System are a little closer to making a decision on the location of a new hospital in Prince George's County now that two of four possibilities have been eliminated.
It was announced July 25 that Landover Mall and Largo Town Center are the sites being considered and Dimensions has approved two letters of intent for these sites as it prepares to submit a Certificate of Need (CON) application to the state to build the facility. Approval of a CON is necessary before the project can move forward.
Both remaining sites meet the new regional medical center site selection criteria, which includes: centrally located in Prince George's County; accessible to transportation, such as I-495 and the metro/bus routes; reasonable site development costs pertaining to acquisition and infrastructure; size of the site; timing to gain control of the site; and future development potential.
"We are very pleased with the remaining two sites" said C. Philip Nichols Jr., chairman of the Dimensions Healthcare System Board of Directors. "Both are attractive given that they are within four miles of Prince George's Hospital Center. They both have unique attributes making a selection extremely complex."
He added that the board will reconvene to make the final decision with recommendations from the state, Prince George's County and University of Maryland Medical System.
In March, a forum was held for public input on four sites that were under consideration including a site on Morgan Boulevard and one at Woodmore Towne Center. More than 350 people attended, voicing their support of some sites and opposition to others.
"We are doing letters of intent for both sites because there is still work to do around the financial terms for each location," said Bradford Seamon, chief administrative officer of Prince George's County and a member of the Dimension's Board of Directors. "The terms will be a critical component in our decision-making process and the letters of intent will better position us for negotiations going forward."
Seamon added that each site was "thoroughly assessed" and that factoring in development costs was a key component.
Also pleased with the announcement is Landover Hills Mayor Lee Walker, who said Landover Mall is the most appropriate site because it is mostly open space with only a Sears store on it. He noted the location's easy access to I-495/95. He said most patients are likely to travel via the highway or local roads and that access to a Metro Station was of secondary importance.
Walker said another advantage of Landover Hills is that no one will be displaced if this site is chosen.
"It's almost a no-brainer," said Walker. "Should be no question about it."
The regional medical center is anticipated to be a 259-bed, 720-square-foot facility initially treating 16,000-17,000 patients annually and increasing to 21,000 by 2019, according to one official.
The next stage of the process is submitting the actual CON to the Maryland Health Care Commission, which is due by Oct. 4.