Tracy Martin: 'Turning a Negative into a Positive'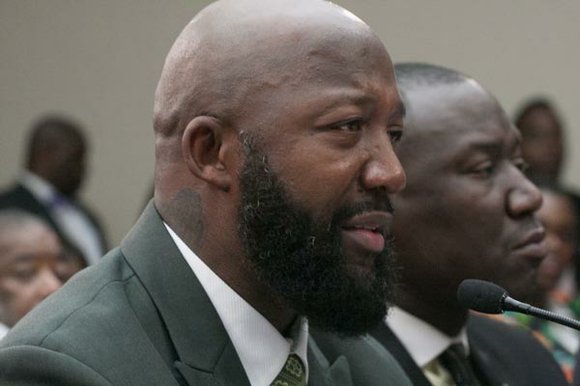 "We must make concerted efforts to provide support for them outside the classroom as well," Johns said, stressing that more high-quality educational programs are essential for steering at-risk youth from the pathway to the jail house, to one that instead, leads to the White House.
"We must understand the importance of developing and educating young black boys before problems arise," Johns said. "In addition to increasing the number of black [male] educators, we need to change the way we talk about black boys in private and in public, so that they feel valued, supported and protected at home and in their communities – and dispel the myth that there are more black men in prison than in college."
Dyson, who along with the other panelists agreed, however, he said that a cultural backdrop exists where all African Americans live under suspicion.
"Our humanity and intelligence have been questioned," Dyson said. "And, as a result, African-American males question their place in life . . . If Rachel Jeantel's testimony [during the Zimmerman proceedings] had been believed, perhaps there would have been a better trial outcome. But she was attacked because of her culture."
Congressional Black Caucus Chair Marcia Fudge said following the forum that the thought-provoking "conversations helped elevate the voices and daily experiences of millions of African-American males" all over the country.
"[The forum] also provided a call to action for our nation to examine the way we allow damaging stereotypes to affect the way we view and treat African-American men of all ages," said Fudge, 60. "This topic cannot be taken lightly, as a significant portion of our population is being negatively impacted by the social and structural biases that do not favor their success."