Uniontown Bar & Grill Signals Changing Anacostia Community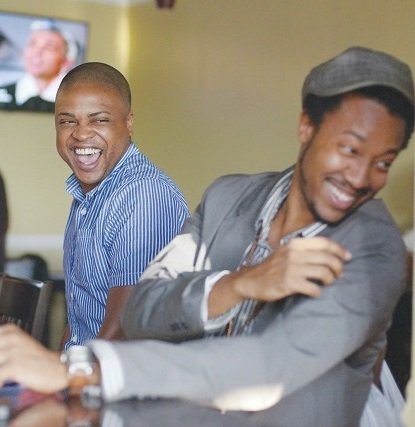 "If they open upstairs, it will become a cultural anchor, increase the cultural fabric and give local artists the opportunity for exposure," he said.
New Yorker Michael Bailey likened the changing neighborhood to Bedford Stuyvesant in New York City.
"I just came back to D.C. yesterday," the 35-year-old said. "I worked here before and helped businesses get grants and renovate properties. I like the ethnic feel in the last foothold of Chocolate City. It's always felt like home. This was never here before. I couldn't get a drink here. I had to go to Eastern Market."
Tripodo said that originally the establishment was going to have a different name, but he was able to work out some sticking points and he decided to keep the original name. He was able to gain ownership of the property because the previous owner, Natasha Dasher, was implicated in and charged with trafficking 65 kilos of cocaine in the fall of 2011. Dasher, a multi-generational Washingtonian, opened the restaurant earlier that year to much fanfare and the expectation was that the sit-down would unlock Anacostia's tremendous but unrealized potential.
The area in and around Anacostia is among the city's poorest, with residents buffeted by poverty, crime and other social ills. But in recent years, the community has experienced a nascent economic revival that all who love the neighborhood hope will be manifested in a flurry of growth and development.

Tripodo's enthusiasm is reflected in the optimism that resonates in different corners of Anacostia and other parts of Ward 8. The Anacostia Economic Development Corporation is just one of a number of entities in the community that are focused on attracting more retail and commercial business. The arts is beginning to take root with three art galleries now open and well-heeled professionals buying houses and settling into the neighborhood.
There remains a pent-up demand from old and new residents for easy access to the range of services that are commonplace in other wards.
History recounts that in the 1800s, Anacostia was known as Uniontown, home to famed author, abolitionist and diplomat Frederick Douglass. Uniontown served as the core of the historic district and was incorporated in 1854, becoming one of the first suburbs in the District of Columbia.
Charles Wilson, co-founder of the Historic Anacostia Block Association and chief of staff for At-Large D.C. Council member Anita Bonds, said he loves what Uniontown has to offer.
"Uniontown is a sense of newness and quality that's needed in our community," he said. "It brings a sense of excitement, progress and renewed enthusiasm now that the neighborhood has a quality sit-down establishment residents can walk to."
"There was never any doubt in my mind that a new owner would come. It's only a matter of time before we have other sit-downs that we can enjoy all over the ward."
Wilson, 37, a self-described "Army brat," who's lived in the District for seven years, likes what he sees.
"I always tell my friends that if they're looking to buy, Anacostia is a neighborhood to consider and that they should do it while they can," said Wilson. "The future is bright. There's a lot of excitement."