D.C. Housing Authority Helps Vets Obtain Jobs, Homes
WI Web Staff | 6/3/2013, 7:44 a.m.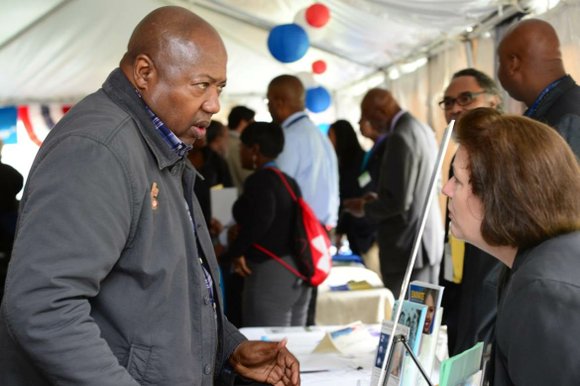 More than 350 participants attended the D.C. Housing Authority's inaugural event to connect once-homeless veterans with opportunities for jobs, financial planning and homeownership.
The event, held during the Memorial Day weekend, was designed to help formerly homeless veterans participating in the housing authority's Veteran Affairs Supportive Housing (VASH) program find services to enhance their quality of life.
"We want to do everything we can to support our veterans because these men and women have done everything they can for our country," said Adrianne Todman, the executive director of the housing authority.
The housing authority partnered with numerous community organizations for the event, including US Vets, NoMa BID, Concerned Black Men, Vietnam Veterans of America and Sanford Capital, to help deliver the message of opportunity for veterans in the District.
The day was full of hope as veterans moved from station to station to fill out various applications. Two veterans were offered jobs on the spot and 36 others signed up for the Homeownership Assistance Program.
D.C. Mayor Vincent Gray thanked the veterans for their service and encouraged them to take advantage of every opportunity to participate in the city's growing economy.
More than 700 formerly homeless veterans have found housing through the authority's VASH program.