EDITORIAL: What to Do with Underperforming Students
6/5/2013, 4 p.m.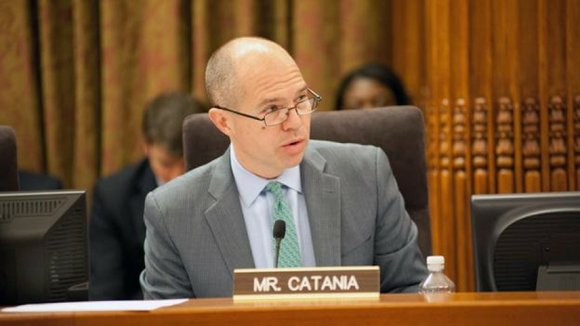 D.C. Mayor Vincent Gray recently announced his proposal to grant Chancellor Kaya Henderson authority to approve applications for new charter schools. The measure, along with others, he believes will attract proven high-performing school operators of charter schools to the D.C. Public School system and that it will provide Henderson with an additional way to turn around low-performing traditional public schools and offer more independence to existing high-performing schools.
On Tuesday, D.C. Council member David Catania (I-At Large), who chairs the Committee on Education, proposed seven new bills focused exclusively on D.C. public schools that he calls a blueprint for the future of public education in the District. The measures include everything from establishing a fair student funding formula and school-based funding authority that rests with principals, to the creation of "Innovation Schools" as a designation for underperforming schools, to expanding student assessments to include third through eighth grade students, to clarifying the roles of the Ombudsmen for Public Education, the Student Advocate and the parent resource centers located across the city. Much of what rests in Catania's bills is not new, but seeks to reinforce what stakeholders want that worked but needs to be strengthened to improve D.C. public schools. And those stakeholders will continue to be able to weigh-in on Catania's hefty legislative agenda by presenting testimony when hearings begin or inserting their comments on each bill found on his website.
Has Gray given up on traditional public school education? Charters, many educators feel, have created a brain drain by pulling resources away from public schools, which also takes the better performing students away from the public schools, as well. What is left are schools with a disproportionate number of underperforming students with teachers who lack the resources to make any kind of positive academic impression on their lives.
While Catania's bills appear to be aimed at filling that void, no legislation can address a student's willingness to learn and the importance of a wholistic environment that supports learning. Often underperforming students are a reflection of the environment from which they come, and educators are faced with the daunting task of challenging students and their parents or guardians on such basic issues as attendance, punctuality and being prepared to learn to ensure that they have a better future. Far too many students and their parents just don't get it and in the end, it will be those students and their parents or guardians who will influence the success of any politicians' policies to improve the quality of public education and its outcomes.