P.G. Schools Petition Drive Fails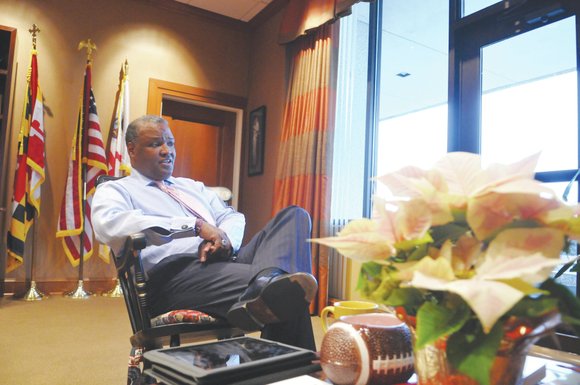 Several issues concerning the future of Prince George's County public schools came to a head last week as an effort to block a new law from going into effect fizzled and temporary leadership of the school system was resolved.
Citizens for an Elected Board (CEB) failed to gather the necessary petition signatures to stall the implementation of a new law changing the management structure of the school system and giving the county executive more authority over it. The group sought to have a referendum vote on the changes that were mandated by the state legislature in April. They contend that the changes give too much power to one individual and dilute the voice of the people.
Janis Hagey, co-chair of CEB, said her group gathered 5,500 of the needed 8,000 signatures by May 31 and since they fell short, they didn't turn their petitions into state officials.
"We intend to stay engaged around education policy in Prince George's County," said Hagey. "We are not dissuaded from that."
Hagey said her group was pleased to have had an opportunity "in our democracy to use a process so there can be debate and community engagement."
The group spent its last week before the deadline gathering signatures at graduation ceremonies and other events.
Asked why the petition drive failed, Hagey said the public wasn't knowledgeable about the new law and its ramifications.
Under the new law, which went into effect June 1, Prince George's County Executive Rushern Baker will now appoint the new chief executive officer, formerly called the superintendent, of the school system from three finalists recommended by Gov. Martin O'Malley's search committee, which also officially began its work June 1.
Also last week an agreement was reached with Interim School Superintendent Alvin Crawley, Ph.D. to remain in that position until a permanent replacement is chosen. Crawley announced in April that he would step down from his post June 3 – 27 days before the end of his contract.
"I would like to thank Dr. Crawley for agreeing to stay as interim superintendent and help us close out the school year," said Baker. "His decision to stay shows how committed he is to ensuring that the children of Prince George's County receive a quality education."
"Now we can focus on identifying a new school leader and develop a comprehensive transition plan," Baker said. "The people of Prince George's County owe Dr. Crawley a great deal of gratitude for his dedication to our children and this county. He should be commended for putting our children first."
Crawley's decision to stay allows administrators of the county's 124,000-student body to remain focused on closing schools properly and ensuring a smooth transition for the beginning of the 2013-2014 school year, school officials said.
"As always, I am committed to the students of Prince George's County," said Crawley. "My primary focus is on closing out this school year, and planning throughout the summer for a successful school opening."
More than 100 people turned out for a community forum on May 28 at South Bowie Branch Library in Bowie to learn more about Baker's intentions concerning the school system and to voice their opinions.
Christian Rhodes, education policy advisor to Baker, said about 125 people attended the forum at which Baker provided an overview of the legislation and explained how and why he pushed for changes. About 10 individuals asked questions and others wrote their queries on cards.
Rhodes said the questions and comments delved into how the new structure will improve the school system. Other questions and comments touched on teacher retention and parental involvement.
Rhodes also said there was discussion about attracting more middle-class families back to the school system.
Asked about the petition drive, Rhodes said, "People have the right to engage in the democratic process." He added that the public will have an opportunity to judge Baker and his performance in the 2014 election.
"Judge him on the totality of his work," Rhodes said.