Community Profile: Christine Easterling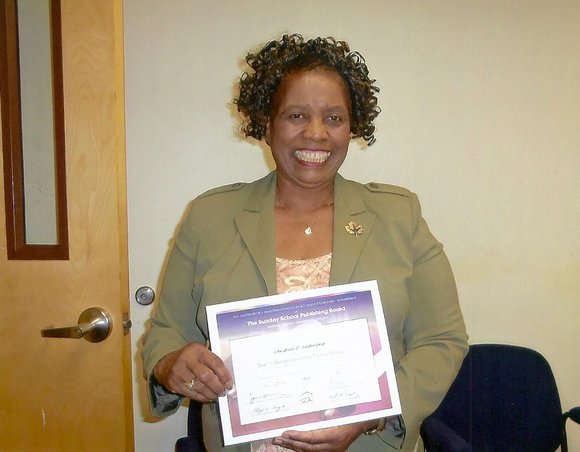 Christine Easterling is a retired teacher and school administrator who worked for more than 30 years in the District of Columbia Public Schools system. She is the former president of the D.C. Retired Teachers Association (DCREA) and co-author of "Inspirational Treasures: Essays by Educators and the Students Reflecting the Joy of Teaching." She has also written several books for DCREA.
Easterling, 73, has been cited on numerous occasions for her outstanding work in the local education arena and in the D.C. community. She was recently certified as Dean of Standard Leadership Training Schools in affiliation with the National Baptist Convention, receiving her certification last month during the annual Northeast Region Christian Education Conference in Baltimore.
WI: What does the certification mean?
CE: Some time ago, my pastor at First Baptist Church in Northwest asked if I would be willing to try to become certified as the church's dean of Christian education, because in order to have a [bona fide] Christian education program, you have to have someone certified who can monitor the program as well as teach. It took two years for me to earn my certification because the process includes taking a certain number of courses with 10 hours of instruction and completing an internship with a certified dean. Then all your paperwork has to go to the national office where they provide approval. It's good to have certified teachers and deans in the Christian education program because people are picking up a lot of misinformation about Baptists and what they believe.
WI: What do you like most about D.C.?
CE: I like that it's a melting pot with lots of diversified populations. We come from everywhere and I've also discovered that so many people are proud to say that they were born and raised in D.C. We've got people who say they're from Mississippi or North Carolina and that they've been living in D.C. since they were six years old. So we've got all of these cultures here and I love it.
WI: What do you like least about D.C.?
CE: That the residents have taxation without representation.
WI: What's the latest book you've read or are currently reading?
CE: Well, because I have to get my dean certification, most of my books lately have been Christian-based.
WI: What is your favorite thing to do at the end of the day?
CE: I love writing, and at the end of the day I work on a book about Bill Simons, a former Washington Teachers Union president, and how his leadership benefited educators in the District.