Aging in Place: Converting a Family Home into Senior Friendly Living Space
6/12/2013, 3 p.m.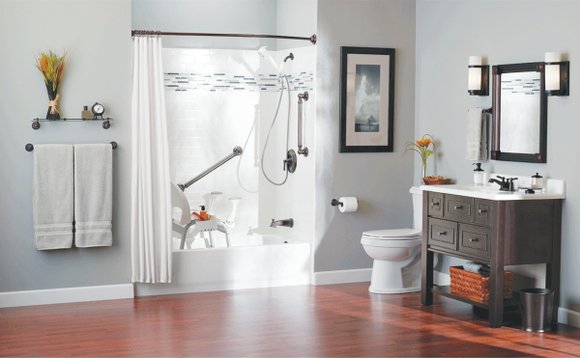 Railings can be fitted to existing stairwells and throughout most homes at waist-length to aid those who, while not on a walker or in a wheelchair, may occasionally need to steady their balance. Similarly, light switches, countertops, and closets can be altered to accommodate wither wheelchair maneuvering or easier access.
Another key area of 'age in place' remodeling is the bathroom. Bathtubs, showers and sinks are typically redesigned together to ensure space, accessibility and safety in a room that is often slippery and therefore a hazard to seniors. Walk-in styled bathtubs and showers are common, but sometimes the bathroom simply requires that the height of basins and toilets be raised and support handles and bars be installed.
"This is the room we were most concerned about because it posed the most problems for seniors and so it is where we concentrated our efforts and funds," Morgan-Brown said. "We went ahead and redid the entire bathroom with a seated walk-in shower and bannisters."
"I believe there was a certain amount of inner turmoil my parents were feeling about moving out of their neighborhood and living among strangers. By improving their home, rather than moving them somewhere else, I think we saved money, benefitted their overall mental and physical health, and made everyone happy," Morgan-Brown said.