The 'Inside Story' of Neighborhood Revitalization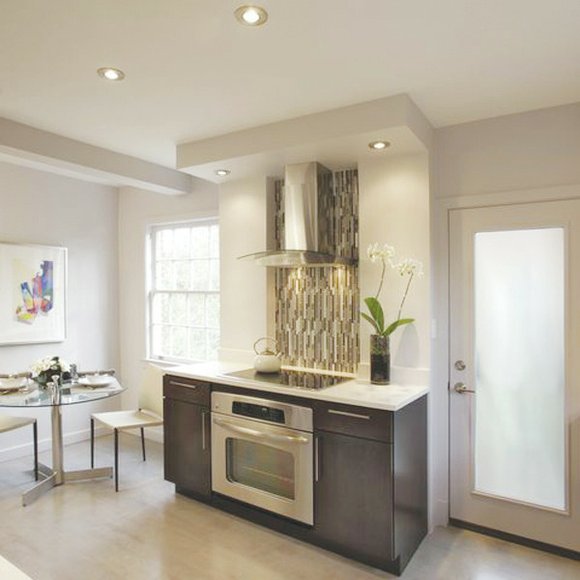 The transformation of neighborhoods all across the District has included the construction of thousands of single-family homes and condominiums. New businesses with fancy storefronts have erased the remnants of the 1968 rebellion that ravaged communities and blighted commercial corridors for several decades. Today, everything seems new from bike lanes and dog parks, to schools and recreation centers. Even historic old homes have received much-needed facelifts.
With all of this newness being created in the District, there are still many neighborhoods that have held on to their unique charm, with residents maintaining their property's value and appeal.
One such neighborhood is Crestwood, which extends along the west and east sides of the 16th Street corridor in Northwest and is bounded by Colorado Avenue and Rock Creek Park. Census data shows that the average sale price of a home in the area is more than $800,000. The area is attracting new homeowners, but remains predominately African American, highly-educated, and well off.
It's these stable characteristics that attracted long-time D.C. resident Dorothy Gilliam to Crestwood. A resident of the area since 1997, Gilliam has maintained her three-bedroom colonial, which was built in 1938, while introducing young writers to the field of journalism through the Young Journalists Development Program which she created at The Washington Post.
Gilliam said when she bought her home, "I knew it needed a facelift." The living room's white walls, the sea-grass mauve wallpaper in the dining room and the functional kitchen that lacked storage space had served her well. She realized though, "I wanted a change, however I didn't know exactly what I wanted."
As chance would have it, Gilliam met Sheryl Scruggs, founder of Bronze Interiors, LLC, at a social tea hosted by a mutual friend. Scruggs' company offers interior design services, project management and interior staging to clients in the Washington, D.C. and Baltimore area. Bronze Interiors, founded in 2007, specializes in residential projects.
Scruggs made several attempts to contact Gilliam to offer her an interior design assessment of her home. When Gilliam eventually agreed to a consultation, Scruggs quickly assessed Gilliam's needs, focusing primarily on her kitchen, dining room and half-bath adjacent to the kitchen. "I knew the kitchen wasn't great," Gilliam said. Yet, she was reluctant to jump into making any of the renovations Scruggs recommended.
Scruggs' advice to Gilliam was consistent with other housing experts who recommend that in addition to making repairs and improving curb appeal, the way to increase the value of your home was to improve the kitchen and bathrooms. "Updating your kitchen is the single most important thing a homeowner can do to increase the value of your home. Should you decide to sell, a new kitchen can allow a seller to recoup at least 75 to 80 percent of your investment if you decide to sell within a 10 year window," Scruggs said.
Scruggs' design proposal included new kitchen cabinets, floor and wall tile and recessed lighting. A pocket door was installed to separate the kitchen from the dining room, and bold colors were recommended for the living room and bathroom.