The 'Inside Story' of Neighborhood Revitalization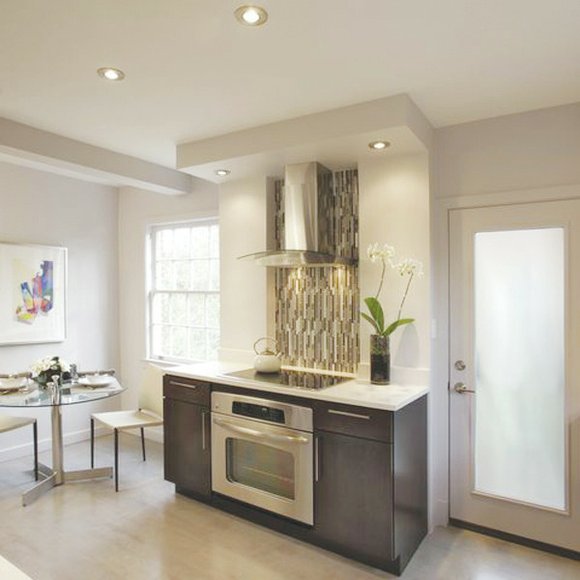 "I was very afraid of the dark colors," Gilliam said. But soon, after seeing Scruggs' professionalism, perfection and attention to detail, coupled with the work she had done for other satisfied customers, Gilliam said, 'I'm going to trust this woman. I'm not going to fight her every step of the way. I'm going to let her do what she wants to do."
The entire renovation project took nearly three months. Recently, as Gilliam stood across her newly renovated kitchen that was expanded by a wall Scruggs had removed to open up the space; she shared tidbits of advice with which they both agreed.
"I would highly recommend people consult with a design specialist" when taking on a home improvement project, Scruggs said.
"I agree," Gilliam said, "a specialist can come up with so many ideas that you may have never thought about. I admit that there were moments when I just wanted to scream," Gilliam said of the demolition work the preceded the improvements.
In addition, Gilliam said it was important for homeowners to be comfortable with their contractors.
"Do checks on past projects, talk to other clients, look at pictures and meet the contractors," Gilliam advised.
"The designer and contractors are a team," Scruggs agreed. "The best promotion comes from our clients. We want them to be transparent and honest about the work we do."
There is no way, however, to get around the expense. Renovations can be costly.
"Expect to spend about $40,000 for a large kitchen, and about $16,000 to $17,000 for a bathroom," Scruggs said. "Yes it can get to be expensive, but in the end, you will see the value."