Mediation is An Option For Homeowners Facing Foreclosure in D.C.
Kate Hartig, public information officer, Department of Insurance, Securities and Banking | 6/12/2013, 3 p.m.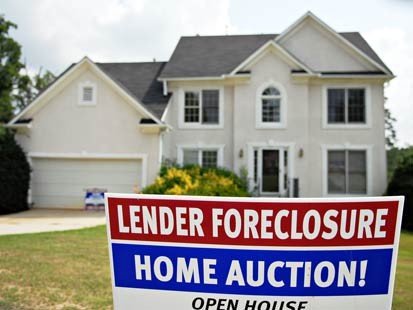 Are you a District of Columbia homeowner facing foreclosure?
If so, the city has a foreclosure mediation program that could help you save your home.
This program lets homeowners and lenders discuss alternatives to foreclosure face-to-face. They reach agreement on average 80 percent of the time.
Foreclosures in the District hit a 10-year high of 1,349 in fiscal year 2010 following the financial crash a few years earlier, prompting the City Council to pass the Saving D.C. Homes from Foreclosure Act of 2010, which created the mediation program.
In fiscal year 2011, which ends in October, foreclosures dropped to 566 and to only 89 last year. While much of the drop was the result of an improving economy and several national foreclosure settlements forcing lenders to work with homeowners on alternatives to foreclosure, the mediation program has also helped: From its inception in May 2011 to this March, 33 homes were saved through agreements to modify the loans out of 49 mediation cases. And there were three other agreements for graceful exits which include short sale approval, deed-in-lieu of foreclosure, and cash for keys.
While the drop in foreclosures in the District is good news, it may not last, however. Banks were reluctant to foreclose while the City Council was considering the Foreclosure Act, but now are starting to issue more notices of default. Even as the real estate market improves, things could get tougher for some D.C. residents struggling to keep themselves and their houses afloat.
If you have received a foreclosure notice from your bank, don't wait any longer. Contact us here at the Department of Insurance, Securities and Banking.
Here are some common questions about the program and how we may be able to help.
Who is eligible to mediate?
You can elect mediation once your lender has sent you a notice of default, the initial filing of foreclosure in the District.
The program is open to owners of District residential properties (as long as they are less than four single-family dwellings), including condos and cooperative units. You have 30 days to elect to mediate from the date of the notice of default. Until the lender has filed a notice of default, you cannot elect mediation.
However, if you are behind now or know you will soon become delinquent on your mortgage, contact a non-profit counselor approved by the U.S. Housing and Urban Development (the federal agency known as HUD) by calling (888) 995-HOPE (4673) to get more information on your options.
Even if I mediate, could I still lose my house?
You could, but in 80 percent of cases, the lender and homeowner reach an agreement other than foreclosure: These include loan modifications, when the lender modifies the terms of the loan, typically lowering the interest rate and payment, or creating repayment plans which let the borrower get caught up on payments over a specific period.
Or the bank may allow a short sale, when the lender lets you sell your property for less than what is owed. Another foreclosure alternative is a deed-in-lieu of foreclosure, when you sign over the deed to the lender and leave the home. In some cases the lender will even pay for moving expenses.