Alabama Singer Wins 'Most Powerful Voices' Competition
Va. Contestent Leaves Lasting Impression
WI Web Staff | 6/13/2013, 3:38 p.m.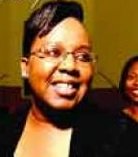 A singer from Alabama won the grand prize of the fourth annual Most Powerful Voices gospel competition, but a contestant from Virginia won the hearts of the fans.
Vetrea Slack Ruffin of Harvest, Ala., beat out 651 hopefuls in the online competition, which is sponsored by the American Heart Association and the American Stroke Association. She will receive $9,000 in cash and prizes, including a recording deal for a single with Light Records and a concert performance with the label's artists.
Ruffin, whose mother passed away in 2001 after suffering a heart attack, called the contest a "wonderful opportunity."
"This competition focuses on a cause that I believe in," she said. "The American Heart Association/American Stroke Association has given us a platform to focus our ministry towards raising community awareness about the prevention of heart disease and stroke."
The top 10 finalists were judged by gospel music industry leaders, including Michelle Williams of Destiny's Child fame, James Robinson, former senior vice president and general manager of Light Records, and gospel hip-hop artist Flame.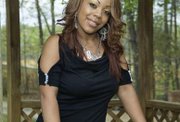 Though Ruffin took top honors, Woodbridge, Va., native Nikea Marie Jones captured the fancy of many, as she was crowned "Fan Favorite" by the competition's voters. The top 10 artists also received prize packs from Light Records.
The annual contest is part of the American Heart Association/American Stroke Association's Power To End Stroke campaign. In conjunction with UP TV, Light Records and Roland Corporation, the competition helps the association to educate people, particularly African-Americans, about strokes, the fourth-leading cause of death for all Americans and the No. 1 preventable cause of disability.