D.C. Braces for Possible Derecho
WI Web Staff | 6/13/2013, 11:30 a.m.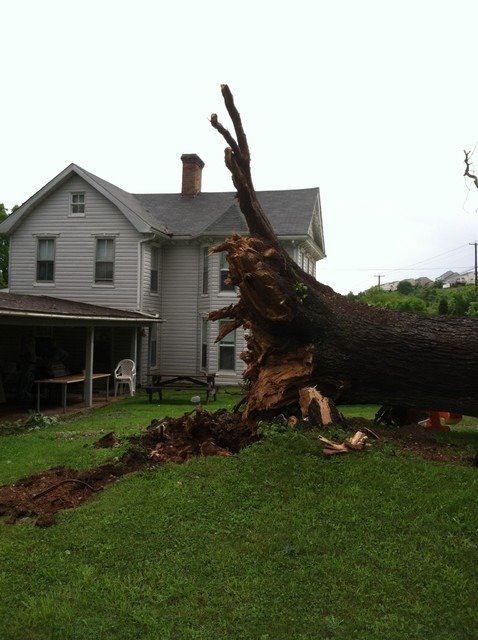 The D.C. region is bracing for possible flash flooding and significant wind gusts as a massive storm system that leveled the Midwest earlier this week hovered over the East Coast on Thursday.
The National Weather Service has issued severe thunderstorm watches and warnings for much of the metropolitan area. These developing storms will likely become organized and capable of producing heavy downpours, damaging winds, large hail and isolated tornadoes, the weather service said.
The weather service confirmed three tornadoes touched down in Maryland on Wednesday, in Baltimore City and in Baltimore and St. Mary's counties. All three were rated EF-0, the weakest on the scale.
Maryland's emergency operations center on Thursday morning moved to Level 2 operations — meaning several other state agencies, primarily those in support of transportation, law enforcement and other emergency response agencies, will coordinate with local emergency managers.
"This storm has the potential to produce dangerous conditions and extensive power outages," Gov. Martin O'Malley said. "Marylanders should make sure that they take the necessary precautions and try to stay off the roads as much as possible. I also want to urge residents to check on the welfare of family members, friends or neighbors — especially those who are most vulnerable or ill."
Though Pepco and Dominion Power reported minimal outages on Thursday, Baltimore Gas and Electric said about 4,600 customers without power as of about noon.