JEALOUS: Moral Mondays — A Model Grass-Roots Movement
Ben Jealous | 6/14/2013, 4:11 p.m.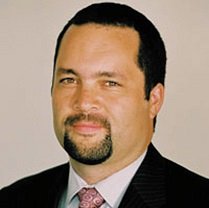 On April 29, seventeen dedicated activists were arrested for civil disobedience at the North Carolina General Assembly as they protested attacks on education, health care, voting rights and the poor. Six weeks and six "Moral Mondays" later, nearly 400 people have been locked up, and the nation is watching.
This is what democracy looks like.
The peaceful protests were started by Rev. Dr. William J. Barber II, president of the North Carolina NAACP State Conference. Rev. Barber has spent decades fighting for the poor and working class in his home state, building diverse coalitions like the Historic Thousands on Jones Street People's Coalition and the Forward Together Movement. Despite name-calling and threats of violence, he has continued to build his grass-roots movement to fight poverty, racism and the discriminatory policies of the "Old South."
Those coalitions were put to the test when North Carolina lawmakers decided to embrace one of the most radical agendas in the nation. In the space of a few months, lawmakers rejected $700 million in federal unemployment benefits and passed up federal funds to expand Medicaid for half a million people. At the same time, they voted to raise taxes on 900,000 poor and working class people; slash funding for pre-school and kindergarten; and spend time pursuing wildly unpopular proposals, such as a bill that would let legislators receive gifts from lobbyists.
Then, following a pattern we have seen across the country, they tried to cement their agenda by suppressing the vote. Rather than convince the public to vote for them on merit, legislators introduced a voter ID bill that would disenfranchise nearly 500,000 voters, and planned to roll back early voting, same-day registration and Sunday voting.
The community had seen enough. What followed was a textbook example of how grass-roots organizing can and should work.
In late April, Rev. Barber and the HKonJ coalition organized the weekly Moral Mondays protests at the State House in Raleigh. Next, Rev. Barber engaged the NAACP's broad network of 100 youth and adult units, organizing 26 local protest events across the state. In Halifax County, where one out of four people live below the federal poverty line, locals packed Mount Hope Baptist Church. In the small city of New Bern, more than 250 people packed a community center and cheered two community members who had been arrested at a Moral Monday. Each event made its own point while reinforcing the larger message.
Rev. Barber also took the advice of Dr. King: "If you are comfortable in your coalition, then your coalition is too small." The protestors getting arrested each week are from all different backgrounds — veterans and students, schoolteachers and blue collar workers, professors and doctors, labor and environmental leaders, and clergy of different races, classes, faith communities and even physical abilities. They are unified by shared values and a belief in what Rev. Barber calls "a deeply moral and constitutional vision of society" where "the focus of public policy is justice for all and care for the common good."