Spingarn's Last Graduates Part of 'History-Making Moment'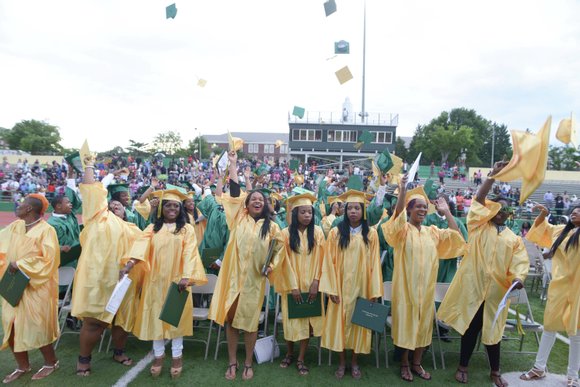 When the last diploma was awarded to Spingarn Senior High School's class of 2013 on Thursday, the moment symbolized the end of a major chapter in the District's history.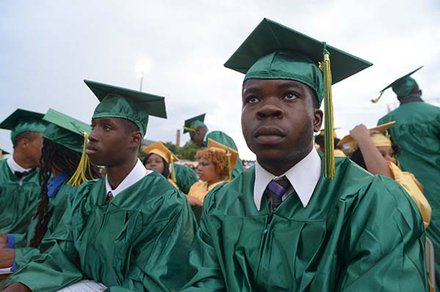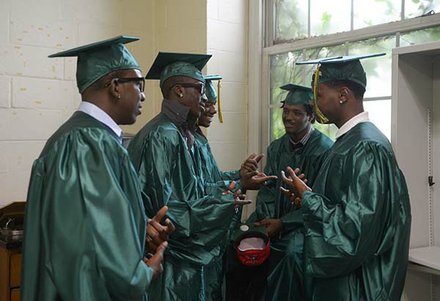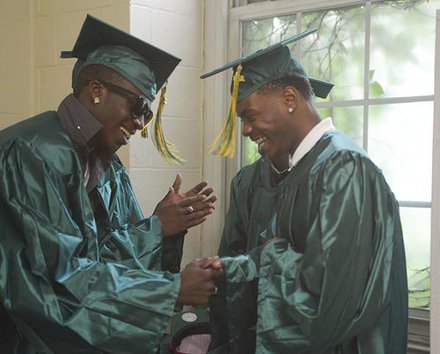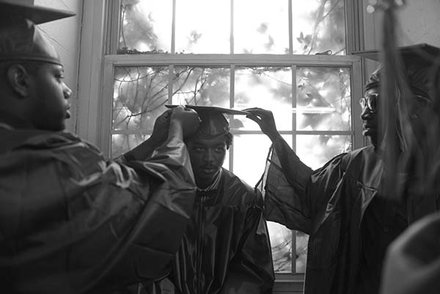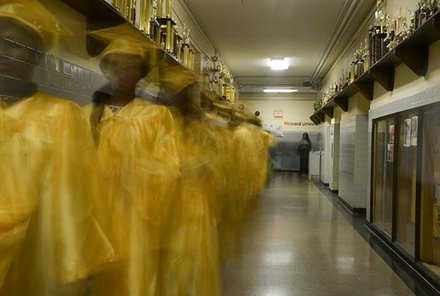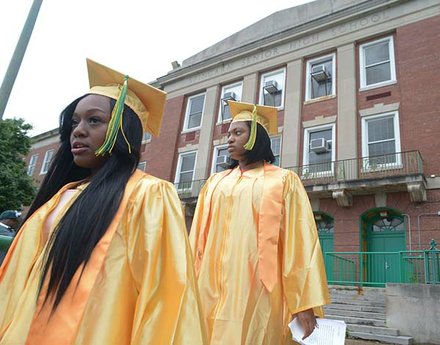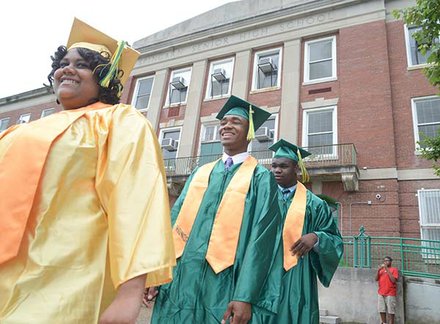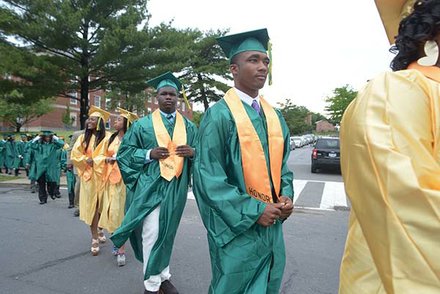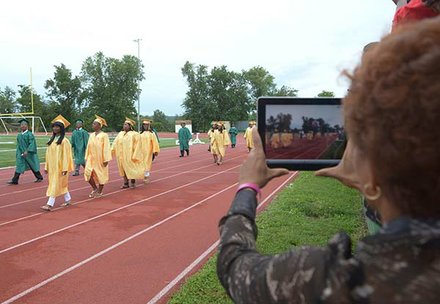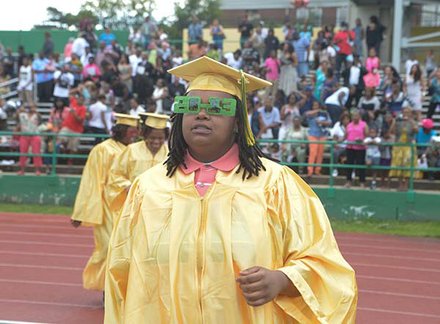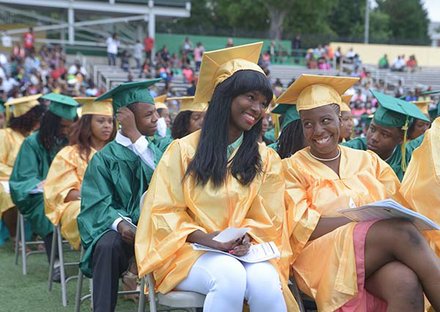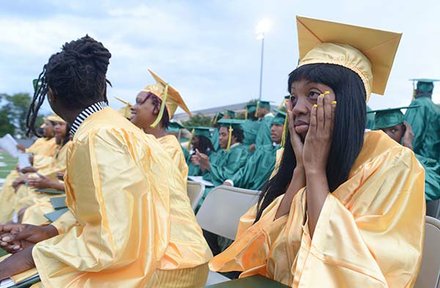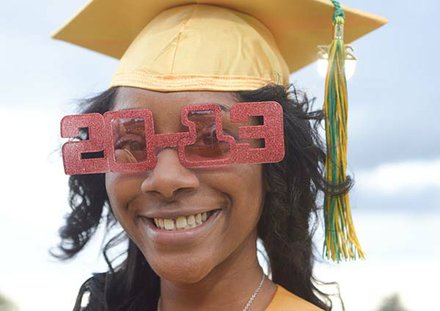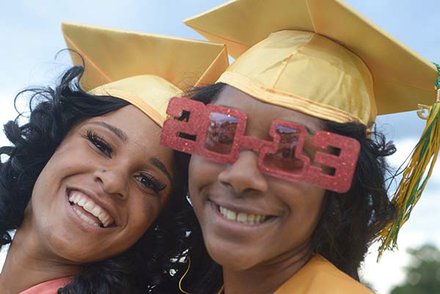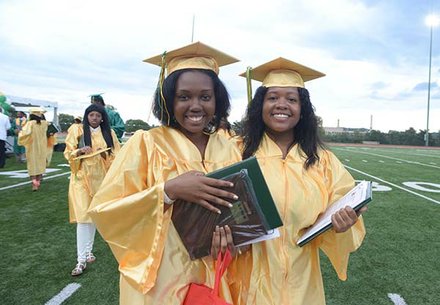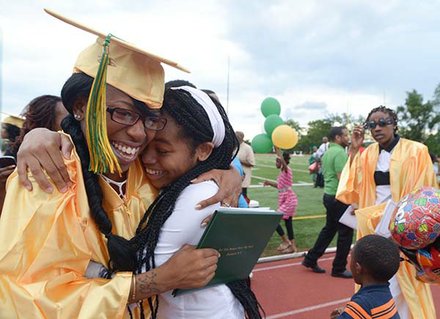 Spingarn, located in Northeast between the Langston Terrace Dwellings and the Langston Golf Course, will close its doors for good in July — part of D.C. Public Schools Chancellor Kaya Henderson's controversial mandate to shutter 15 under-enrolled and underperforming schools by the end of next year.
"Remembering the Past, Embracing the Future," was the theme of this year's graduating class, but Delano Hunter, an '02 graduate of Spingarn and one of the commencement's two keynote speakers, chose not to focus on the "doom and gloom" of the school's impending closure.
"They threatened to close each year back when I was a student, [telling] us that we weren't much," said Hunter, a community activist who went on to graduate from Delaware State University. "For you [graduates] to be here today, shows you know about hard work, determination and perseverance."
The other featured speaker, Andrew Jenkins of the class of '55, expounded on the school's history, stressing that his class was the first to complete the three-year course of study toward graduation.
"I remember 1955 at Spingarn as being a very good year," said Jenkins, a former D.C. Public Schools superintendent. He noted that several historical events occurred during that time — including the debut of operatic singer Marian Anderson and the brutal death of Emmett Till, the 14-year-old Chicago youth who was killed in Mississippi for allegedly flirting with a white girl.
Class valedictorian Iesha Gadsen, who will attend Xavier University this fall, said that to be part of Spingarn's last graduating class was to be part of an "historic moment."
In recalling some of Spingarn's achievements of the past 61 years, Iesha reminded her peers that their school — named for Jewish-American educator Joel Elias Spingarn — played a role in the civil rights movement as the last segregated school to be built in D.C.
"As we go out into the world, we take with us the school's motto of individual achievement and justice for all," Iesha said.
And in the ceremony at the school's Purvis J. Williams Memorial Stadium, 87 seniors dressed in caps and gowns boasting the school's colors — green and yellow gold — marched pompously onto the athletic field amid the cheers of more than 2,000 proud family and friends, hopeful that the heavy rainstorm that had been predicted all day wouldn't impede their long-awaited milestone.
While several former principals and alumni showed up for Spingarn's final hurrah, Henderson was not there, nor were any elected officials.
But congratulatory statements were provided by the chancellor and Mayor Vincent C. Gray.
"Today marks a day in your life that you will remember forever," Henderson's statement read. "The world you're about to enter as an adult, with a high school diploma in hand, is full of possibilities and promise. … We have always had high expectations for what you can do … You have earned this day and everything that comes next."
Gray told the graduates to hold on to their dreams and to never stop learning, growing and believing in themselves.
"A good education is the key to a successful future and enjoying the best that life has to offer you," Gray said. "Opportunities are endless, and remember the District of Columbia as you make the world a better place."