Hip-Hop Overseers: Rap's Slavery Complex
R. Kayeen Thomas | 6/17/2013, 10 p.m.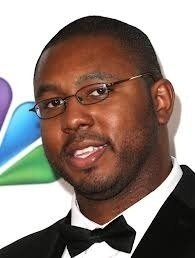 ​Let me begin by saying that I appreciate any mainstream rap song that can convince me it's more than a massive collision of overused genitalia, black urban corpses and Ciroc. The sad reality is that after I realized Mos Def and Talib Kweli weren't starting their own labels and tagging protégés, I intentionally began dumbing myself down. Now, give me six to eight bars without mentioning a blown-out back and I might look you up on iTunes. Seriously… that's where I am right now. Every blue moon I'm pleasantly surprised by a Kendrick Lamar or Macklemore, and I run around shouting their praises from the rooftops and playing their albums so frequently that my 4-year-old daughter feels comfortable telling her mother not to kill her vibe and her classmate that he smells like R. Kelly's sheets.
But music is a perishable commodity.
Eventually, no matter how ripe it was when you brought it, it gets old and stale, and you're inclined to go and shop for something fresh again.
So I was excited when, in my search for fresh fruit from the hip-hop tree, I came across Kanye West's "New Slaves." It took me back to the old College Dropout and Late Registration Kanye. You remember him, right? The thoughtful, wet-behind-the-ears producer-turned-rapper and faithful boyfriend with his jaw newly wired? How many times in the last decade have I thought to myself, "Man, I miss the old Kanye"? And boom, there he was, projected onto the side of an apartment building! God had surely heard my cries.
​But in the midst of listening to the song, it dawned on me that rappers (and authors for that matter) who try and create art with some substance to it tend to be in a very convenient, yet dangerous position. Kanye West can say "we're the new slaves," but doesn't have to explain himself any more than he does in the sixteen bars he's allotted. Listeners will take the art for art's sake, take what they want to from it, and go on about their lives. I wrote a novel about a rapper that gets transported back into the antebellum slavery period, but I don't have to explain myself any more than is implied in the plot of the book. Most of the people who read my work will never engage me personally, which forces me to grapple with the fact that the novel will be interpreted based on their own personal perceptions, and not from the perspective from which it was written. I assume Kanye struggles with the same problem. Somebody somewhere heard Kanye's new song and took it completely out of context, probably twisting the message enough to reinforce their own racist ideologies. Kanye can't stop that from happening any more than I can, and frankly, it's scary as hell to think about.
​So this is my effort to retaliate and provide clarity. Of course, I can't speak for Kanye, but we're similarly minded people. I think he'd be okay with this.