Hip-Hop Overseers: Rap's Slavery Complex
R. Kayeen Thomas | 6/17/2013, 10 p.m.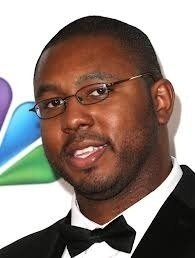 ​I once preached a sermon titled "Forty Million Dollar Slaves," taken from the book by William C. Rhoden. The purpose of the sermon was to debunk the notion that people who have money, and who are rich by society's standards, are by default free. I used the story of Joseph from the book of Genesis. Joseph went from being a slave to being one of the most powerful people in Pharaoh's court. However, no one ever sets Joseph free. He ends up with great wealth, and great power, but I submitted that he was still a slave. At the snap of Pharaoh's fingers, he could've lost everything he had and been sent back to servitude.
Fast forward with me to the antebellum slavery period. In order to have a successfully run plantation, the plantation owner, or slave master, had to employ personnel to police the slaves. These people were called overseers. In more instances than I'd like to admit, the overseers were black. They were slaves, but they had been elevated in status by the slave master. They had proven themselves trustworthy to the point of the slave master relying on them to keep the other slaves in line. In many cases the black overseers were allowed to dress better than the field slaves. They were given allowances and privileges that the rest of the slaves were not. They had authority over their peers. One may go so far as to assume that there were slaves who one day aspired to be overseers. I mean, let's face it – who doesn't want to be elevated from their current social status?
​See, in the context of today's society, we must remind ourselves that the definition of a slave is not someone who is poor, someone who has no authority, or someone who is not well known. A slave, by definition, is someone who is in a state of bondage. A slave is someone who is not free. It's with that thought in mind that we step into today's mainstream hip-hop culture.
​Let's say some fortunate soul, like, I don't know, Drake, for instance, gets signed to Young Money Entertainment. Young Money Entertainment is an imprint of Cash Money Records and Cash Money Records is a subsidiary of Universal Music Group. This means that Cash Money Records is owned, either in part or in totality, by Universal Music Group. The CEO of Universal Music Group is Lucian Grainge, who is not black. What this means is that a large percentage of every single dollar Drake, Wayne, Nicki, and everyone else under that label has made goes directly to a white man who you've likely never heard of until you read his name in this article. Do Drake, Wayne, and Nicki have money? Yes, they do. Is it even a drop in the bucket compared to how much money Lucian Grainge has made off of them? No, it is not.
​I don't want to make it seem like I'm just picking on the Cash Money/Young Money Crew. Interscope Records is owned by Universal Music Group as well, and Interscope owns Aftermath Entertainment, Shady Records, and Bad Boy Records, just to name a few. Maybach Music is an imprint under Warner Music Group, whose North American CEO is Lyor Cohen. He is not black. Essentially, every hip-hop artist that is putting out music under a major label is responsible for making a rich white man even richer. In fact, said rich white man gets a larger percentage of the profit than the artist does.