Remembering Ofield Dukes
Carolyn P. DuBose, Special to The Informer | 6/18/2013, 9:59 a.m.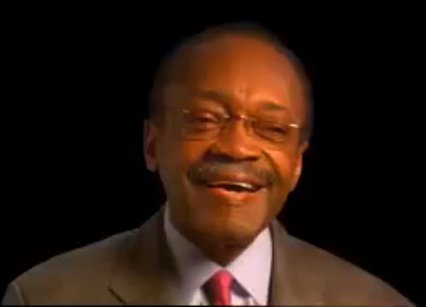 Dukes was an incredibly proud father and grandfather. He bragged about the way his sisters, nieces, and neighbors cared for him. Dukes was back to living as a bachelor after two marriages. He did not know how to cook, so he was very happy with the home-cooked meals his sisters, nieces and neighbors brought him every day. "Some of it tasted just like my mother's cooking," he told me, "especially the sweet potato pie." It remained one of his favorite foods, despite the fact he had travelled the world and had dined at some of the finest restaurants in Paris.
He told me that his health was improving. He seemed to be getting stronger and stronger. No wonder he wanted to keep working. He told me he was making contacts to do some public relations work for the city. Also, Dukes was out and about. On Oct. 5, 2011, he was honored at a luncheon sponsored by Radio One founder Cathy Hughes. Surrounded by family members and friends, he was given an official "Welcome Home from the City of Detroit" that was presented by City Councilwoman JoAnn Watson. Sam Logan, publisher of the Michigan Chronicle, was among the guests. Dukes sent me a copy of the newspaper that had devoted a full page to the event. That clipping is the only mail he ever sent me from his La Salle Avenue address.
I must say, I did not realize he was in the final stages of his life. Every time we talked, he typically would say, "Mrs. Carolyn DuBose, is there anything that I can do for you?" He asked the same thing question after every conversation. So one day, I decided to ask for a favor. I knew that he had been in involved when Alex Haley wrote his famous book, Roots. So, I thought Dukes might have an extra book jacket that he was willing to give me. The one I had was all tattered and torn. Dukes did not say in so many words that he would do it, but he said, "All my books are packed, but I will look when I open the boxes."
Dukes came to center stage with Alex Haley in Washington. At the time, he was still in the National Press Building. He would sublet office space to the writer when he was in town working on his book. Dukes recalled that the young man would still be there in the morning when Dukes returned to his office.
After the book was published in 1976, Dukes traveled with Alex and his brothers, George and Julius to their ancestral home in Juffure, Gambia. While there, the former newspaperman took copious notes of their historic journey to West Africa. I was given his notes when he asked me to write an article about their trip. This was not unusual, because I was a freelance writer at the time. So I wrote the story under his byline, and it was reported in newspapers across the country.