P.G. Contest Prize is Reduced Retail Rent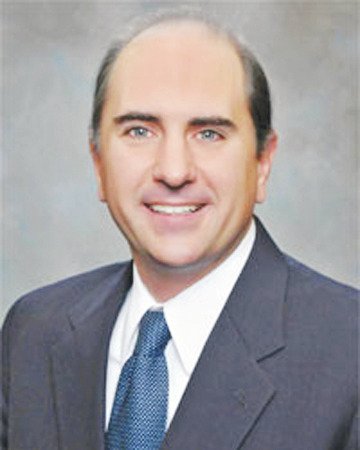 A different kind of competition will soon be underway in Prince George's County. The winner will be chosen not on looks or luck, but whose business idea outshines the rest.
Riverdale Park is seeking to attract a fresh business venture and is offering incentives to the winner of its business development competition.
The person or persons judged to have the best business plan and oral presentation will be awarded retail space at Riverdale Park Town Center with a lease at a below market rate. The prize is a three-year lease with up to 877-square-feet of space at $10 a square foot. Retail space in the center normally rents for $14-$20 a square foot.
Located adjacent to the Gateway Arts District, Riverdale Park Town Center is part of the district's multi-jurisdictional effort to promote walkable, bikeable, creative areas where shopping, dining and art and entertainment are available. The center is a 15,400-square-foot office/retail development on Queensbury Road.
"This is an ideal location, between the University of Maryland and the Gateway Arts District, for a local business looking for prime commercial space," said Howard Ways, executive director of the Redevelopment Authority of Prince George's County. "It is well served by transit and accessible from nearby major roads like Route 1 and Route 410."
Prince George's County Councilman Eric Olson, whose office is also one of the sponsors of the contest, said reviving the area is at the core of the governments' efforts.
"Riverdale Park's Town Center has some great spaces for businesses, and the county, town and property owner are committed to revitalizing this historic commercial area," said Olson. "This business competition is a creative way to activate one of the storefronts and contribute toward the area's growth."
The winner also will be eligible to apply for business development funding through the county's Economic Development Incentive Fund. These funds can be used for building construction and improvement, equipment acquisition, and working capital.
Ways said this type of business competition is a "useful tool" and becoming increasingly common across the United States but this is the first time it's being tried by the county.
"It is a way of generating interest and reaching potential entrepreneurs [who] might otherwise not be aware of these opportunities," said Ways.
The development is also located between two other developments that are part of the area's revitalization — a proposed Whole Foods store and the Arts District Hyattsville Town Center in the Gateway Arts District.
To be eligible for the business competition, applicants must be a for-profit enterprise with annual revenues that do not exceed $500,000. Proposals must be received and time stamped by the Redevelopment Authority no later than noon on July 8. Submissions must be sealed, and the outside envelope marked "Riverdale Park Business Development Competition."
The competition is sponsored by Riverdale Park and Prince George's County governments as well as Douglas Development Corp. For more information, visit: http://www.co.pg.md.us/Government/AgencyIndex/Redevelopment/index.asp.