Program Offers Youth a Global View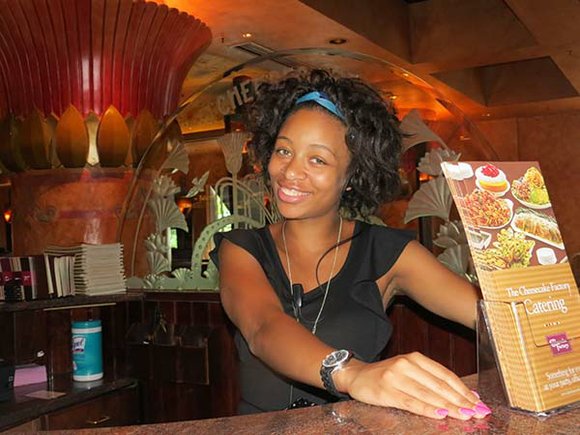 Before Angel Gaston decided to attend Howard University this fall, she wanted to study subjects she hadn't considered before, for a career she didn't even think was possible.
"I was thinking about studying Mandarin Chinese and also linguistics," said Gaston, 18, who recently graduated from the Washington Metropolitan High School, a District public school in Northwest. "I can become a U.S. ambassador or work as a translator." Gaston speaks Mandarin fluently.
"It's an intense language," she said, "but I [picked] it up easily."
However, since this isn't a course that Howard offers, Gaston said she'll consider international communications as her major because one day, she would like to return to the People's Republic of China.

Two years ago, Gaston explored Shanghai, Hong Kong and Beijing with more than a dozen other young people who participated in the Community Global Initiative (CGI), a competitive program created and sponsored by the H Street Community Development Corporation (HSCDC) in Northeast.
"It opened my eyes globally," Gaston said. "It made me see how different other countries were from America. This made me analyze myself and made me want to broaden myself as a person," the Ward 4 resident said.

This change in perspective is the goal of the CGI program, formerly known as the China Challenge Program, said Kenneth Brewer Sr., executive director of HSCDC, a private, nonprofit, established 1984, to restore the blighted H Street corridor.
"They come back appreciating what life is in America," said Brewer, 52, who has been at the helm of the organization since 2008. "Even if they decide not to go to school, clearly they're getting an experience that can totally change them. They can see how great America is."
Established in 2006 by HSCDC, the CGI program, offers up to 15 teenagers in grades 9 through 12 and who are enrolled in the District's public and public charter high schools an opportunity to develop global competency skills by learning the language and culture of a foreign country.
Since its inception, more than 45 students have benefited from the program. Native speakers of the languages instruct the teenagers, who come from minority, primarily moderate-to-low-income families, in basic oral and written foreign languages over an 18-month period.
The competitive program is conducted in three phases. First, students are immersed in a fast-paced, intensive language and culture curriculum during their first summer of the program. Next, during the school year, they attend bi-monthly Saturday classes, studying language and culture, and finally, for two weeks during the second summer, the students travel to the country that they studied.
For most of the month of July 2013, the current group of students will travel to Brazil and to South Africa.
This will be 18-year-old Honor Williams' first trip outside the United States.
"I had to get my first passport," said Williams, a recent graduate of the School Without Walls High School. Williams plans to attend The George Washington University (GW) in Northwest this fall. "I'm very excited about going to Brazil."
Williams joined Gaston and Brewer at a graduate luncheon at the Cheesecake Factory in Northwest on June 10 to celebrate reaching the final phase of the CGI program. The students could barely contain their excitement about traveling this summer.