Program Offers Youth a Global View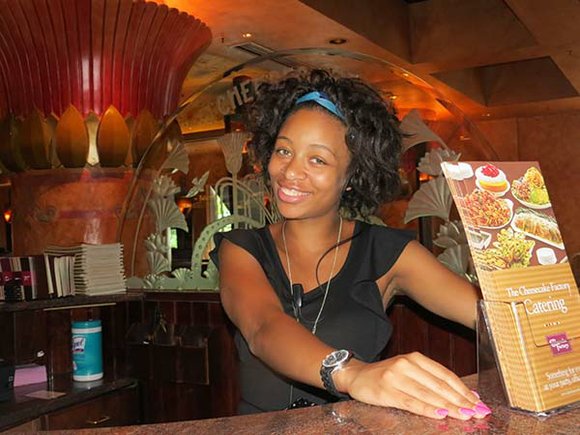 "They're all proficient in the Portuguese language," said Marcia Brown, CGI program manager and director. "Since South Africa has so many different languages, we didn't teach them any one language, since English is also spoken there." South Africa has 11 official languages and scores of unofficial ones.
Besides Howard and GW, many of the participants will be attending colleges such as Trinity University in the District, Loyola University in New Orleans, La., and Marymount University in Arlington, Va.
"We try to encourage them to send us photos, let us know how [they're] doing," said Brewer about the young people once they leave the program, which also helps the students develop other skills.

They learn basic financial literacy, receive assistance with the college preparatory and application process, financial aid, and visit local colleges.
While at the Cheesecake Factory, the group met a former CGI graduate.
"I loved it so much," said Aijewel Ballard, 21, a Howard University student and Cheesecake Factory employee, who traveled to China with CGI's first group in 2007. She was in the 10th grade at the time.

"What struck me most was the plate sizes for the food. It's so different. Much smaller," Ballard said.
Gaston said it was exciting for a girl from D.C. to be immersed in a new culture.
"Seeing China on TV and experiencing China in real life are two dramatically different things," said Gaston, now an intern at HSCDC, who wrote about her experience in U.S.-China Review. "I believe that was the most important lesson I learned. Why settle for looking at someone else's vacation pictures…when you can actually go out there and experience things for yourself? I want to walk the land and breathe the air of all the places I am destined to go."