Trayvon Martin Trial Looms Large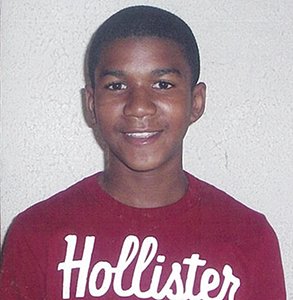 "First of all, what I want to say is 'Thank God,'" said a visibly moved Sabrina Fulton at a press conference immediately following Corey's. "We wanted nothing more, nothing less [than an arrest] ... a heart has no color, not black or white, but red. I want to say thank you from my heart to your heart."
Even President Barack Obama weighed in last spring.
"I think all of us have to do some soul searching to figure out how does something like this happen," he said a month after the murder. "When I think about that boy, I think about my own kids … If I had a son, he'd look like Trayvon. I think they are right to expect that all of us as Americans are going to take this with the seriousness this deserves, and that we're going to get to the bottom of exactly what happened."
Second-degree murder is typically brought in cases when there is a confrontation or some type of fight that results in death but involves no premeditation to kill. It carries a mandatory minimum sentence of 25 years behind bars when a gun is used. The difficulty will be trying to find a jury who is unaware of the shooting and the furor that followed.
Zimmerman's attorneys have leaked information about Trayvon seeking to portray him as a pot smoking, troublemaker who projected a menacing demeanor and who skulked around the apartment complex before being confronted by Zimmerman. But as Martin family attorney Benjamin Crump noted, Trayvon is not on trial.
During a D.C. rally last year that drew more than 2,000 protestors, Hagler was unapologetic.
"We're standing up today because we're all Trayvon Martin," he told a vocal crowd who gathered on and around the steps of the John A. Wilson Building in Northwest despite the rain. "Racism is pervasive in this country. It has been maturing and moving ever since this country was formed. When we elected Obama, we heard talk of a post-racial America … Racism is so insidious and mixed with guns, it's disastrous."
In retrospect, more than a year later, Hagler, 59, said, little has changed.
"I think there's a wider gap between black and white expectations," he said. "We see this obsession over guns and whether the president will take away guns. It's the fear the white community has of 'the others.' Guns are based on this paradigm of fear. 'I have to protect my home, my property.' I don't think much has changed."
"The fact that Trayvon Martin elicited fear in Zimmerman was a combination of fear and him wanting to be a hero. He wanted to take down that child."
Tyus said Trayvon's murder and its aftermath serves to remind African Americans – even in the face of the notion of a post-racial America – that racism is very much alive.
"The perception that racism doesn't exist anymore is a wake-up call. There is racial profiling and a number of disparities, including educational, health and unemployment disparities which are all affecting people of color. The issue of racism in this country is still prevalent. And this racism is even more prevalent because it's not in your face."
"We have to educate people in the 21stcentury on what is real. We continue to struggle to educate people and raise awareness about racism and other issues."