D.C. Political Roundup: Orange Cooperates with Federal Investigators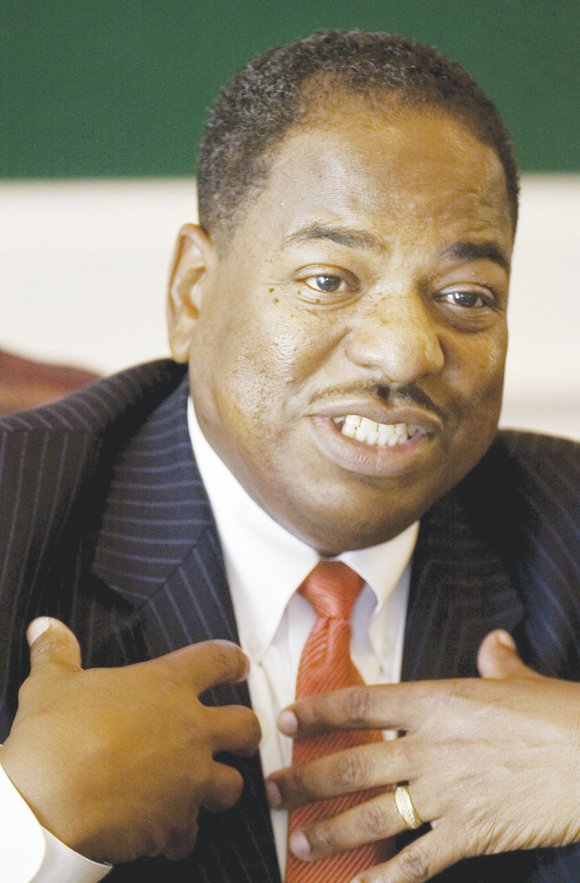 D.C. Council member Vincent Orange (D-At Large) has confirmed that he's working with federal investigators on campaign finance matters.
Various media outlets reported that the veteran lawmaker complied with subpoenas from the District's U.S. Attorney's Office who want to look into his campaign records. Orange, 56, said that he worked with the investigators.
"I have met with the U.S. Attorney's Office," he said in a statement issued on June 12. "They have requested documents from my campaign which I will provide. They have also requested that I not talk about the case because it may jeopardize their investigation."
It's well known that Orange has accepted campaign contributions from businessman Jeffrey Thompson, who reportedly is at the center of an investigation into the 2010 campaign activities of D.C. Mayor Vincent Gray by the U.S. Attorney's Office. Thompson has donated to D.C. Council members, mayors, and elected officials in other states for years and is known as a successful fundraiser.
There is no indication that Orange is under federal investigation for any matter.
Wells Challenges Opponents
D.C. Council member Tommy Wells, a candidate for mayor in the April 1, 2014 Democratic Party primary, wants his competitors to follow his lead in refusing to accept corporate campaign contributions.
"This week the District witnessed another clear example of elected leaders putting residents' interests behind those of big money from corporations and special interests," said Wells, 56, referring to former D.C. Council member Michael Brown's guilty plea on bribery charges. "We cannot allow the culture of pay-to-play politics and corruption to continue. I am calling on you, as a candidate for mayor, to accept my leadership challenge and refuse the corporate donations and bundled contributions from secretive LLCs that are at the root of our pay-to-play problems."
Wells is running against D.C. Council members Jack Evans (D-Ward 2) and Muriel Bowser (D-Ward 4) for the Democratic Party nod for mayor next year. He has pledged to make his refusal to accept corporate donations a key issue of his campaign.
Calls and emails made to the Evans and Bowser campaigns on this issue were not returned.
Norton is Fighting Gun Amendment
D.C. Del. Eleanor Holmes Norton (D) is waging another fight against conservative Republicans who want to impose their agenda upon District residents. The issue this time is not abortion, but gun possession.
U.S. Rep. Phil Gingrey (R-Ga.) has passed an amendment in the National Defense Authorization Act for Fiscal Year 2014 that active duty military personnel who live in the city should be exempt from the District's gun laws. Norton, 75, with allies in the House, the U.S. Senate and gun safety groups, stopped Gingrey's attempt in the last Congress to pass the same amendment in the Senate and she's ready to beat the Marietta, Ga., lawmaker again.
"Rep. Gingrey's anti-home rule amendment continues a pattern of Republican assaults on our local rights and gun safety laws, which we know how to fight," the delegate said. "Rather than addressing the needs of his own constituents, Rep. Gingrey is spending his time meddling in a district more than 600 miles away from his own. If there were a problem involving guns and our active military, he would not target only the District of Columbia."
Gingrey, 70, is running for the U.S. Senate seat in 2014 that is being vacated by Saxby Chambliss (R).
DC Vote Executive Director Kimberly Perry said that Gingrey's amendment is unfair and should be stopped.
"Representative Gingrey would never attempt to impose this legislation on any other state or jurisdiction," said Perry, 42. "The legislation is really a faint-hearted act by a politician trying to curry favor with powerful interests by targeting the only group of Americans who have no vote in the House or Senate."