Metro Red Line Crash Victims Remembered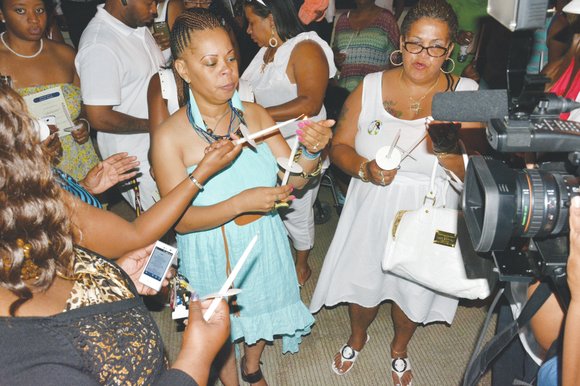 A candlelight vigil marking the fourth anniversary of the Red Line train crash that claimed the lives of nine people was held Saturday at Greater Saint Paul Baptist Church on New Hampshire Avenue in Northeast.
The horrific crash has been described as the worst commuter train mishap in the District's history. It occurred at the height of the evening rush hour on June 22, 2009, when a train collided into another that had stopped on the tracks. Eighty other passengers were injured.
"It's very hard for me to even hear the rumbling of the train," said vigil organizer Tawanda Brown, whose 23-year-old daughter, LaVonda "Nikki" King of Northeast, counted among the fatalities. "I still have anxiety about it. I just imagine the screeching, the impact, her screams, those things still are vivid and play in my head."
Others who died in the crash included Mary Doolittle, 59, of Northwest; Veronica Dubose, 29, of Northwest; Ana Fernandez, 40, of Hyattsville, Md.; Dennis Hawkins, 64, of Southeast; Cameron Williams, 37, whose address was unknown at the time of the derailment; David Wherley Jr. and his wife, Ann, both 62, of Southeast.
Brown, who's raising her daughter's two young sons, said she's trying to heal.
"I'm at a place of accepting that I've lost Nikki," she said. "[My grandsons] have wiped my tears. They tell me it's OK. They tell me stories about their mom and they've kept me strong."
Several family members and friends of the victims attended the vigil where a memorial has been erected at a bridge overlooking the crash site in Northeast.
However, the National Park Service is teaming up with the District government to construct a memorial park where the crash occurred between Greater St. Paul Baptist Church and an overpass on New Hampshire Avenue.
The park is expected to be completed in time for the fifth anniversary of the crash next year.