Supreme Court Returns Major Affirmative Action Decision to Lower Court
WI Web Staff | 6/24/2013, 10:44 a.m.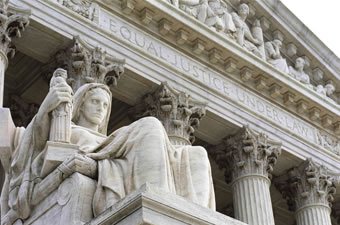 The Supreme Court on Monday sent a major affirmative action case on race-based college admissions back to the lower courts to be reheard.
In a 7-1 ruling, the court argued the lower court didn't properly evaluate the admissions policies of the University of Texas after Abigail Fisher, a white woman who filed suit against the school after her 2008 application was rejected, argued the university's consideration of race didn't meet standards previously set by the Supreme Court.
Justice Anthony Kennedy, writing the majority opinion for the court, said a federal appeals court "did not apply the correct standard of strict scrutiny."
Justice Ruth Bader Ginsburg was the lone dissenter.