Colorado Rockies Defeat Washington Nationals 7-1
WI Web Staff | 6/25/2013, 10:13 p.m.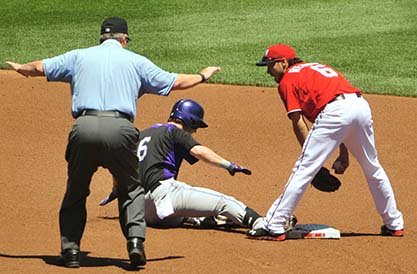 Major League Baseball second base umpire Joe West watches closely as Colorado Rockies right fielder Corey Dickerson makes it safely to second base. Washington Nationals second baseman Anthony Rendon is late with the tag during Major League Baseball action on Saturday, June 22, at Nationals Park in Southeast. The Rockies defeated the Nationals 7-1.