Blacks Still Face Job and Housing Discrimination
Reports Show Problems to be Pervasive, Extensive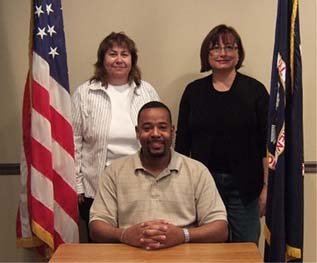 Latrell White had everything going for her, the perfect job as a social worker, a nearly unblemished credit profile and a salary that allowed her the means to purchase a home in a tony neighborhood in the District.
However, when the Washington, D.C. native asked her real estate agent about the availability of two houses in Dupont Circle in Northwest, the realtor appeared to cringe, she said.
"It was as if I said a dirty word. I couldn't understand it until I realized what was going on," said White, 43. "They didn't want my kind there. They didn't want any more African Americans. My realtor also said banks might give me a hard time but I had already been approved for more than $450,000, so it didn't make sense."
What made sense, White concluded, was that she had just become a victim of housing discrimination.
"I know minorities have for years been pushed to certain areas and we've been denied access to the so-called white areas of town, but I thought redlining was over," White said.
According to one government agency, redlining is alive and, according to a separate federal body, so is job discrimination.
The Equal Employment Opportunity Commission (EEOC) in Northwest filed a lawsuit on June 10 accusing two companies of discriminating against blacks by using criminal background checks to screen out workers.
"Since issuing its first written policy guidance in the 1980s regarding the use of arrest and conviction records in employment decisions, the EEOC has advised employers that under certain circumstances, their use of that information to deny employment opportunities could be at odds with Title VII of the Civil Rights Act of 1964 which prohibits discrimination against job applicants and employees [based on] their race," said EEOC Chair Jacqueline Berrien, 49.
In a lawsuit brought against automaker BMW, the EEOC said the company fired 70 black employees with criminal records even though many had worked for BMW for several years.
The June 10 lawsuit cited one woman who had worked for the company for 14 years but was terminated when BMW discovered a 20-year-old misdemeanor conviction on her record.
"This is an issue of what's fair," said EEOC General Counsel David Lopez, 50, who noted that the discount merchant, Dollar General, headquartered in Goodlettsville, Tenn., is also the target of an EEOC lawsuit because the company rescinded job offers it had made to two black women after conducting criminal background checks.
Although, in one instance, Lopez said the records were inaccurate, Dollar General still rescinded the job offer. The other case involved a more than six-year-old drug conviction, he said.
Job discrimination can happen in any career field, even in the legal profession. Kamisha Menns, an attorney and former associate of Howrey, LLP in Northwest, filed a $30 million lawsuit in the Superior Court of the District of Columbia alleging that the firm discriminated against her because of her race and national origin.
Menns, who is a black woman from Jamaica with three post-graduate legal degrees, was courted by Howrey while she was an associate in the Washington, D.C. office of Bruckhaus Deringer, LLP in Northwest.