LETTERS TO THE EDITOR: Dads Make the Difference!
6/26/2013, 3 p.m.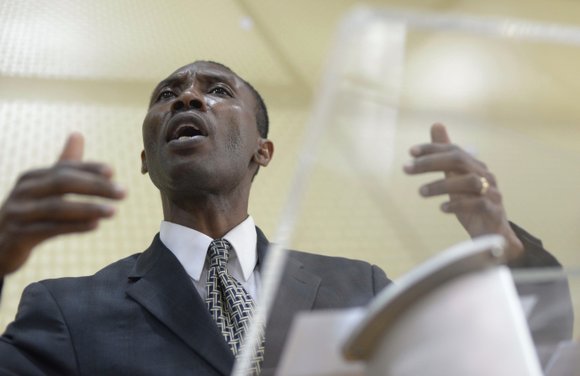 The article, "We Need Our Fathers," by Jawanza Kunjufu in the National section of your June 20 edition really tells it like it is. Mr. Kunjufu is very clear about linking many of today's problems that relate to black children to the fact that so many of them don't have fathers in their homes.
Fathers bind the family together, and it's almost a necessity to have a father in a child's life so that they can develop mentally, spiritually and physically. Every child needs his or her father, especially our young black males. They need to be able to watch their fathers and learn from them, to be strong and wise. That means black fathers have to be fathers to their children, all of their children. Mr. Kunjufu describes for us six types of fathers. As black men, we should all attempt to be like his sixth example.
Edward Percy
Washington, D.C.
Thanks for the Good News
Thanks for the positive news coverage as it pertains to the Washington Metropolitan area. I know that it must be hard for the paper and its writers to resist the temptation to cover all the negative news that's constantly being disseminated in and around the immediate vicinity.
Our community needs to be aware that there are positive events taking place in the midst of this chaos surrounding all of our neighborhoods and communities – whether it takes place in the District, Maryland or Virginia.
We need to know and be reassured that our children are succeeding in elementary, middle and high school and in college, and not just being incarcerated at unprecedented rates.
When we know good things are taking place, it makes people feel good, and when people feel good and are pleasantly surprised, people tend to do good deeds. It's a wonderful circle, and I think that The Washington Informer is a major part of that circle.
Candice Morgan
Washington, D.C.