EDUCATION BRIEFS: Majority of Displaced DCPS Students Not Enrolled
6/26/2013, 3 p.m.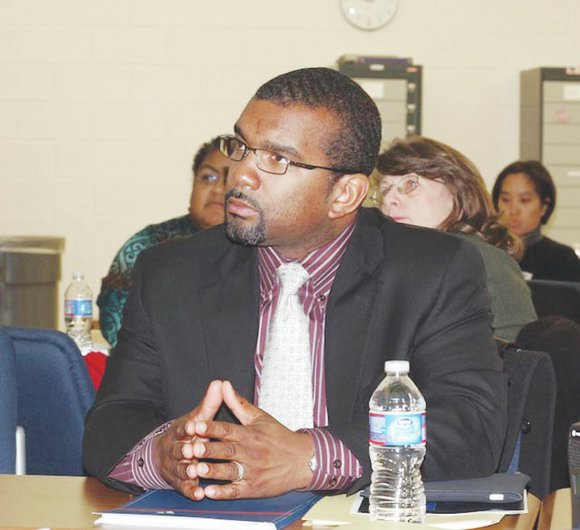 District of Columbia Public Schools (DCPS) Chancellor Kaya Henderson said recently that just 13 percent of students who attended the 15 schools that have been slated for closure in July, have signed up for re-enrollment at another city school when classes resume this fall.
Citing efforts by DCPS officials to beef up its student recruitment campaign this summer, Henderson, who initially mandated the closing of 20 neighborhood schools late last year primarily because of under-utilized buildings and low test scores, said her "Transition Marketing and Recruitment Plan," focuses on getting at least 80 percent of the displaced students to re-enroll at other District public schools.
Prince George's County Public Schools
Beginning with the upcoming school term, Prince George's County Public Schools (PGCPS) will test a later school-starting schedule.
That, for example means that come this fall, Greenbelt Middle School will start classes at 9 a.m. – or 45 minutes later than usual, with the school day ending at 4:20 p.m.
While some parents favor the change, saying it will be give middle school students more time to sleep before going to school, other parents reportedly worry about their children arriving home after 5 p.m., due to participation in after-school programs.
Both parents and teachers have also complained that school buses often arrive behind schedule, making students late for their classes.
A new list of school-start times will be published on the PGCPS website later this summer.

Montgomery County Public Schools
The Montgomery County Board of Education will vote on four contracts this month that will enable testing of student athletes as part of an effort to improve awareness and treatment for concussions. The baseline tests specifically assist medical professionals in determining when a student athlete can return to play following a concussion.

Last year, Superintendent of Schools Joshua P. Starr announced that the Montgomery County Public Schools system was exploring a district-wide testing program, and included funds for the program among his Fiscal Year 2014 operating budget recommendations.
Starr has also recommended that four vendors be awarded contracts to provide the testing, and they include ATI Physical Therapy; Adventist Rehabilitation Hospital of Maryland; MedStar Sports Medicine; and Metro Orthopedics & Sports Therapy. If approved, the contracts would go into effect for the 2013–2014 school year at a cost of $99,140, which includes $18,750 for the purchase of computer software needed for implementation.
Alexandria Public Schools
Alexandria City Public Schools Superintendent Morton Sherman has recommended the appointment of Gerald Mann as director of middle schools.
The recommendation is contingent upon approval by the School Board – and if granted, Mann, who currently serves as principal of George Washington 1 Middle School, will begin his new job on July 1.
"Gerald's personalized, sensitive, focused and professional leadership at George Washington 1 has helped to ensure that all students are well served and exceptionally well-educated," Sherman said. "We are so fortunate to have an educator of Mann's [caliber] take on this important leadership role as we join as a community to review and build on our progress at our middle schools."