Michael Jackson, Four Years Later: Remembering the King of Pop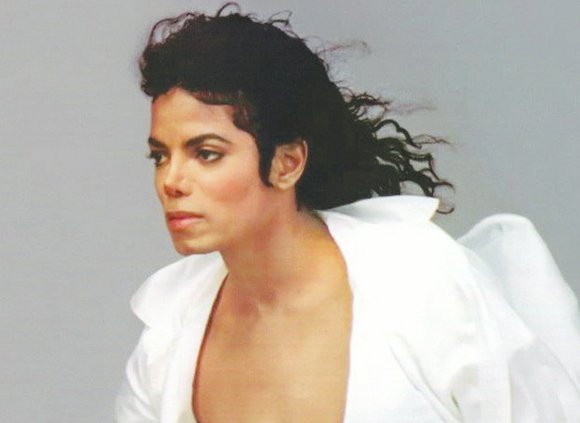 It's been four years and still there are many who either cannot believe or simply refuse to acknowledge that the King of Pop is dead.
However, there have been plenty of reminders that Michael Jackson, the greatest pop music entertainer in history, died far too soon.
"He was the best …," Paris Jackson, the "Thriller" singer's daughter testified, via deposition, in the Jackson family's $40 billion wrongful death civil trial against AEG Live, the promoters of the Gloved One's ill-fated 2009, "This is It," concert tour.
Paris, 15, has been receiving treatment in a Los Angeles hospital after attempting suicide earlier this month.
While the family battles over whether AEG is responsible for Jackson's death, fans of the mega-star this week are mourning his sudden death, which occurred in the early morning hours of June 25, 2009.
"It is impossible not to have a song by Michael on your favorite's list," said Darren Knight, of Knight Tyme Express D.J.'s in Southeast. "You're talking about music that makes everyone, regardless of age or color, get up and dance," said Knight, 38.
Even as Jackson's mother, Katherine, is seeking billions of dollars from AEG for allegedly being negligent in hiring and supervising the doctor who provided the star with the fatal dose of propofol that killed him, AEG's chief executive officer said he has always been in awe of Jackson.
"How do you describe one of the greatest entertainers who lived?" asked Randy Phillips, 54, who said that he got goose bumps watching Jackson perform, during court proceedings in Los Angeles Superior Court earlier this month.
Jackson, who died at age 50, began his career at Motown Records as lead singer of the Jackson 5. The five brothers went on to record such memorable hits as, "I Want You Back," "The Love You Save," and "I'll Be There."
When Jackson released his 1979 solo album, "Off The Wall," the Motown phenom morphed into an international superstar.
"[The album], 'Off The Wall' changed a lot of things, but it only foreshadowed the things that were to come," said Quincy Jones, Jackson's most prolific music producer.
Disappointed that "Off The Wall" was snubbed by Grammy voters, Jackson and Jones teamed up in 1982 to release the biggest selling album of the century, "Thriller."

The album, which has sold in excess of 50 million copies worldwide, produced such iconic hits as, "Billie Jean," "Beat It," "Wanna Be Startin' Something," and the title track, "Thriller," which included the late horror film legend, Vincent Price.
When Jackson hit the road for the 1984 "Victory" concerts, it marked the last time he'd go on tour with his brothers.
The tour grossed more than $75 million, which at the time, set a record for the highest grossing concert tour ever. It also showcased Jackson's single decorative white glove, black sequined jacket, black fedora and his signature moonwalk.
"It simply set the world on fire," said Jones, 80. "If you weren't paying attention before that, you were afterward."
Jackson and Jones followed up the groundbreaking "Thriller" with the mega-successful "Bad" album, which sold more than 30 million copies around the globe after its release in 1987.