VIRGINIA BRIEFS: Mount Vernon is First ACPS School to Fly Air Quality Flags
6/26/2013, 3 p.m.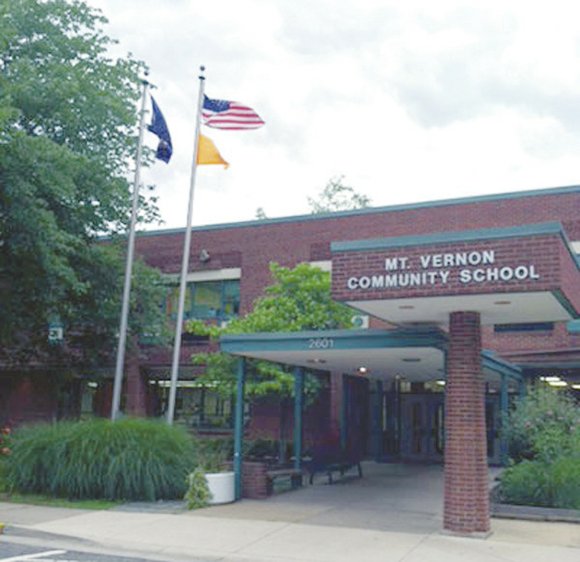 In partnership with TrailsforYouth.org, Mount Vernon Community School is raising a colored flag to help students, teachers and members of the community to be aware of daily air quality conditions. The air quality flag program comes through the U.S. Environmental Protection Agency, with the goal of helping protect children's health.
Poor air quality contributes to asthma and respiratory illness, which can cause multiple missed school days each year. More than 7 million children under age 18, or 9.5 percent of children in the United States, have been diagnosed with asthma, according to the Centers for Disease Control and Prevention. Children are particularly susceptible to air pollution, which can harm their lungs and trigger asthma attacks.
"MVCS works continuously to support the well-being of each of our students. This program is an extension of our efforts to provide all the benefits we can for our students," said Mount Vernon School Nurse Lisa Clausen. "Partnering with TrailsforYouth.org to provide this program is an additional resource for our students and our community. We are excited to be a pioneer in the city."
Every day, student patrols at Mount Vernon raise a color-based flag of the Air Quality Index (AQI) to show how polluted the air is expected to be. Families and teachers are able to compare the colored flags to the AQI and know what actions to take to protect the children's health.
Green signals good air quality, yellow is moderate, orange means unhealthy for sensitive groups (like children or people with asthma) and red signals unhealthy air for everyone. A purple flag means the air quality is very unhealthy and sensitive groups should avoid all outdoor exertion, while everyone else should limit outdoor exertion.
TrailsforYouth.org is a nonprofit 501(c)3 organization that mentors at-risk youth and provides opportunities for children to experience nature along with the joys and health benefits of being active outdoors.
ACPS Department of Financial Services Receives Three Awards
The Alexandria City Public Schools (ACPS) Department of Financial Services recently received three major honors: the Distinguished Budget Presentation Award from the Government Finance Officers Association of the United States and Canada (GFOA) and the Meritorious Budget Award and Certificate of Excellence in Financial Reporting Award from the Association of School Business Officials International (ASBO).
"Congratulations to Chief Financial Officer Stacey Johnson and the whole Department of Financial Services for receiving these prestigious and well-deserved honors," said ACPS Superintendent Morton Sherman. "Our entire school division benefits from the steady leadership and excellent work going on in the Accounting and Budget Offices and throughout Financial Services."
The GFOA Distinguished Budget Presentation Award for the fiscal year beginning July 1, 2012, is the highest form of recognition in governmental budgeting, according to GFOA. ACPS has received this award for four straight years. A panel of independent reviewers awards the honor to government entities that meet nationally recognized standards for effectively presenting a budget as a policy document, financial plan, operations guide and communications device. To receive the award, a budget document must be rated "proficient" in all four categories and in the 14 mandatory criteria within those categories. In conjunction with the honor, GFOA also presented to the ACPS Budget Office a Certificate of Recognition for Budget Preparation.
ACPS received the ASBO Meritorious Budget Award (MBA) for excellence in the preparation and issuance of its school entity's budget for the Fiscal Year 2012-2013. The honor, which ACPS received for the fifth straight year, is conferred only to school entities that have met or exceeded a rigorous set of criteria.
The ASBO Certificate of Excellence in Financial Reporting, which ACPS received for the 22nd year, recognizes the division for its Comprehensive Annual Financial Report (CAFR) for the fiscal year ending in 2012. According to ASBO, the honor confirms the school business office's commitment to financial accountability and transparency.
For additional information, please contact the Office of Communications and Public Relations at 703-824-6635.