New P.G. County School Leaders Take Oath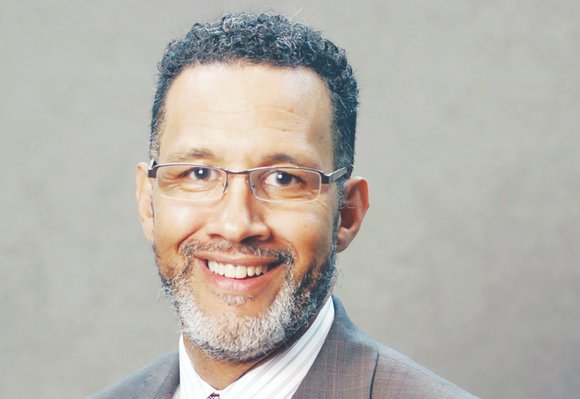 Change is afoot with the Prince George's County School Board.
Since the beginning of June, the board's veteran chair has been replaced with a new appointee and three other new board members have been selected and sworn in.
Segun Eubanks, Ed.D., was appointed chair of the board on June 1 by Prince George's County Executive Rushern L. Baker III, replacing Verjeana Jacobs, who previously headed the board for six terms. This was Baker's first school board change with his new authority over school leadership. In April the legislature approved major changes to the school structure management, giving Baker license to select the school system's new head, be involved in choosing several new board members and appointing the chair of the board.
"Dr. Eubanks brings a wealth of knowledge and experience to the board that will serve the children and families of this county well," said Baker. "We have worked together for two decades on education issues and his expertise in teacher quality and public education will be a tremendous asset."
Eubanks, director of teacher quality for the National Education Association, is a parent of two Prince George's County Public Schools students. He also has served as chairman of Baker's Commission on Education Excellence.
On June 17, Baker and Prince George's County Council Chair Andrea C. Harrison announced the final three appointees to the school board. Two of the appointments made by Baker and the council appointed one new member. 
Baker's appointees are Fort Washington resident Beverly Anderson, Ph.D., former provost and vice president of the University of the District of Columbia, and Daniel Kaufman, Ph.D. of Bowie, executive vice president and head of Widmeyer Communications' preK-12 education practice in Washington, D.C. and New York City. The council selected Curtis Valentine of Fort Washington, representing a parent with a child currently enrolled in the school system. 
Some 160 applications were received from county residents seeking to serve on the board as the parent representative. That number was narrowed to 90, which were vetted by a staff review panel. Council members interviewed finalists, from which they selected Valentine.
The trio was sworn in on June 17 in the Council Hearing Room in Upper Marlboro following a council vote.
"This has been a collaborative process," said Harrison. "My colleagues and I are confident that Curtis Valentine, the parent representative appointed by the council, will be a strong advocate for our children, an asset to the Board of Education, and work well with all education stakeholders."
Baker described both Anderson and Kaufman as being "extremely knowledgeable professionals whose expertise and energy will complement the existing board membership."
He added that he was "overwhelmed" by the community's interest in serving on the board.
"From a very competitive field, I believe we have appointed individuals who will be wonderful advocates for our students, teachers, parents, employees, and stakeholders," said Baker.   
Baker also thanked Jacobs for her service.