Rock On! A Look at African-American Rockers, Old and New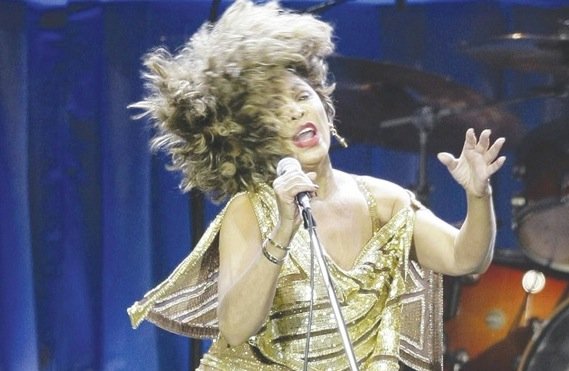 Since the release of the first rock and roll song, "Rocket 88," by Ike Turner and Kings of Rhythm in 1951, the music genre has moved unceremoniously in and out of black culture. Influenced heavily by the riffs and tempos of blues and gospel, by the 1960s, rock music had taken a backseat culturally, to the soul music factories that were Motown and Philadelphia International Records. In short order, some of the most prolific African-American rock bands left the business, moved to Europe, or changed their styles.
"Race and sometimes racism played a part in shifting the rock genre out of black hands. A lot of times, as soon as a black face was associated with a particular sound that whites enjoyed, record labels, radio stations and club owners, pulled back from it," retired radio personality Morton Sanders said.
Sanders, 79, who spent 12 years at KROX-radio in Clarksdale, Miss., said the fear of integrated airwaves leading to social integration, determined what was considered appropriate music for each race. Those restrictions often dictated which songs, artists, and genres were for "blacks" or "whites" based on the race of the performer, rather than the sound.
"Whenever a song by a black performer was played, we announced first that a 'race song' was next and who the artist was. This gave whites an opportunity to turn it off. A lot of white kids kept listening and they enjoyed whatever was played. When acts like Little Richard and Chuck Berry became popular with them, we'd get watered down versions of the same song by a white band," Sanders said.
Eventually black rock and blues acts merged under a single label, R&B, and later, Soul.

Sanders said that by the time bands like Death and performers like Tina Turner began making major headway outside R&B and Soul, rock music was largely considered a white genre.

"When Tina Turner made her comeback she wanted to get out there with the [Rolling] Stones, and Bryan Adams, and fill stadiums. She made it OK for black women to throw on mini-skirts, kick, scream and belt out those rock songs. She was middle of the road, but bridged some of the harder rockers to a different age group," Sanders said.
The success or failure of black rockers continued to rest at times on their being accepted as legitimate performers or an unwillingness among artists to water down their styles. In the case of the Detroit-based band Death – comprised of brothers David, Bobby, and Dannis Hackney – a record deal with Clive Davis was tabled because of their name.
"Clive liked our record. He told us that we would have a record deal if we changed the name. So we are told, 'Clive Davis is about to go to Columbia and he likes what you guys are doing, but he says the name Death has got to go.' I [could] tell that David was thinking about changing the name maybe for a split second because he had his head down. But that spirit of resolve was in him. He said, 'Tell Clive Davis to go to hell,'" Dannis Hackney said.