Anita Baker to Perform at Wolf Trap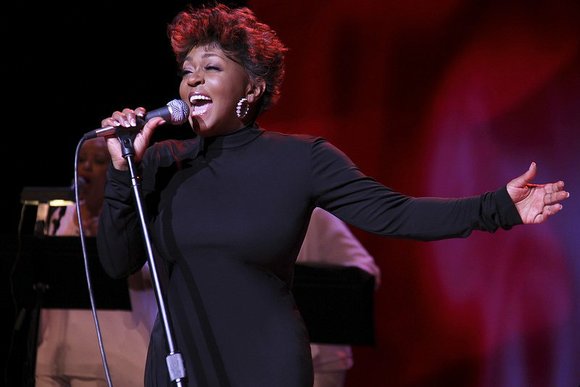 UPDATE: Anita Baker has cancelled her performance scheduled for Saturday, June 29. Click here for more information.
Anita Baker will perform at Wolf Trap in Vienna, Va., on Saturday, June 29, a show that promises to feature many of her classic ballads and jazz standards.
For more than 25 years, Baker's voice has been one of the most distinctive and beloved in R&B. With a sound that defined the "Quiet Storm" slow-jam radio format, she ruled the airwaves during the '80s and early '90s.
From the moment the Detroit native released her major-label debut, "Rapture," in 1986, her distinctive expression became a mainstay on R&B radio. Songs like "Sweet Love," "No One in the World" and "Fairy Tales," soared to the top of the adult contemporary charts, and her follow-up album, "Giving You the Best That I Got," established her as one of the era's definitive soul singers.
For tickets, or further information, visit www.wolftrap.org or call 877-965-3872.